Overview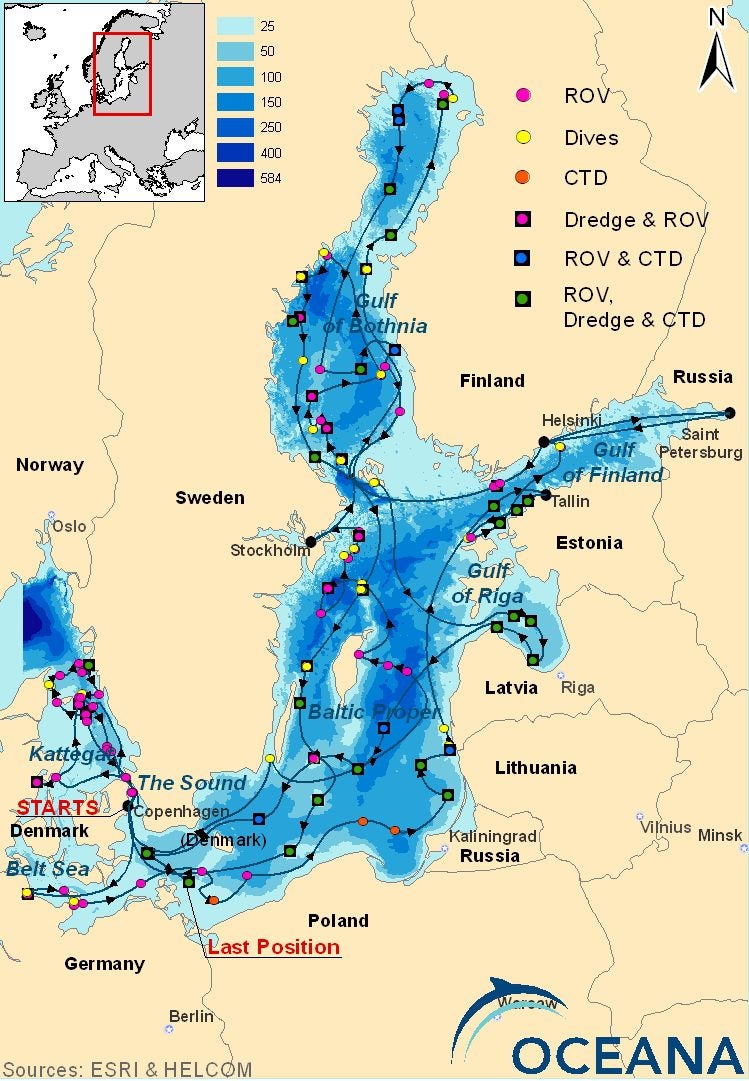 2011 marked the year that Oceana embarked on its first expedition to the BalticOCEANA is launching a two-month research expedition in the Baltic Sea. The objective of the expedition was to analyze the state of areas of special ecological importance in the region to propose the establishment of new Marine Protected Areas and a more strict management of those already declared. To that effect, Oceana collaborated with the governments and other institutions of the region. Using a remotely operated vehicles (ROVs), underwater photographers and video to document marine biodiversity and the impacts of human activities on sensitive Baltic habitats. Oceana also documented the fisheries activity in the Baltic Sea.
Oceana's 2011 Baltic Expedition was aboard the Hanse Explorer, a 48-metre certified ice class expedition vessel build for long exploration voyages and diving operations, which has also been adapted to serve as a platform the ROV.
During the expedition, Oceana scientists from countries around the Baltic Sea are worked together with Oceana's international crew of, including some of the world's best underwater photographers and videographers as well as scientists managing the ROV, CTD and other instruments that allows for the analysis of oxygen, temperature and other oceanographic parameters levels.
The Crew
CARLOS SUÁREZ
Underwater photographer (Spain)
SOLEDAD ESNAOLA
Expedition deck assistants
CARLOS PÉREZ
Chief mate (Spain)
JOSEP FLETA
ROV's Technician (Spain)
GORKA LECLERCQ
Underwater videographer (Spain)
CLAUS KOCH
Dive coordinator (Denmark)
CARLOS MINGUELL
Underwater photographer (Spain)
ENRIQUE TALLEDO
Underwater videographer (Spain)
JOSÉ MANUEL SÁEZ
ROV's Technician (Spain)
Senior Advisor & Expedition Leader