Expert views on the EU fisheries package
Name: Iaio Pacurri Plate: 3-AT-5105. Nombre: Iaio Pacurri Matrícula: 3-AT-5105. *** Local Caption *** Trawler fishing in Cape La Nao followed by seagulls and shearwaters. Alicante, Spain. Catamaran Oceana Ranger Mediterranean Expedition. July 2007. Arrastrero faenando en el Cabo de la Nao seguido por gaviotas y pardelas. Alicante, España. Expedición por el Mediterráneo del catamarán Oceana Ranger. Julio 2007
Today, the European Commission is releasing its package of communications to protect fisheries and the ocean. Its content defines the European Commission's ocean ambition for marine protection, decarbonisation of the fishing industry and sustainable fisheries management for the remainder of its mandate. Here we speak to Oceana colleagues, Nicolas Fournier – director of habitat protection, and Javier Lopez – director of sustainable fisheries, for their insight and views. 
What is the strongest aspect of the Marine Action Plan? 
It's the first time an official European Commission's communication acknowledges the problem of destructive fishing gears – like bottom trawling – and the scale of the impacts it has on fragile habitats, marine life, and how it exacerbates climate change by releasing carbon stored in sediments. This is something Oceana and other NGOs have been working on for years because bottom trawling is incompatible with the biodiversity and climates crisis we are in. The European seabed is the most trawled in the world, so we are pleased this critical issue is finally higher on the political agenda. 
And its biggest disappointment?  
It fails to recommend ambitious enough measures that EU Member states and the Commission must deliver to effectively tackle marine biodiversity loss and climate breakdown. The Marine Action Plan somehow identifies and frames well the issues, in light of what the science says, but it only proposes half measures, with long timelines and uncertainty about their enforcement.  
We already know it will be insufficient, because the environmental crisis in our ocean will intensify in the coming years, and we can't afford to delay action.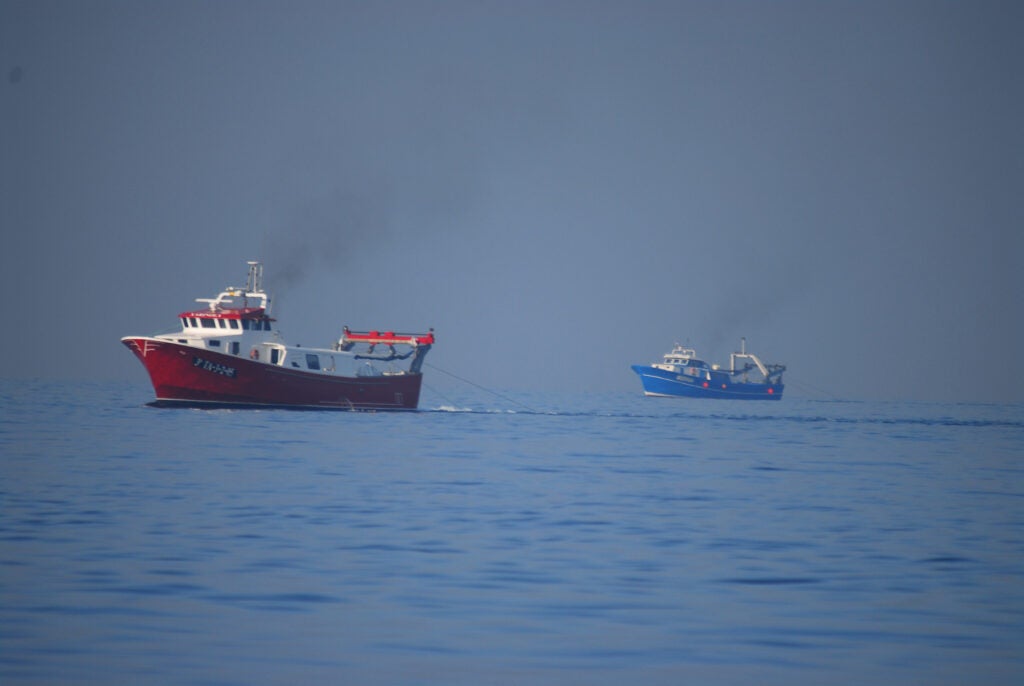 Could the Commission's proposal to "phase out" bottom trawling in Marine Protected Areas (MPAs) be its legacy moment in terms of marine protection? Is this a significant step forward? 
Unfortunately, not. The proposal to prohibit this destructive fishing practice in EU MPAs by 2030 at the latest, is way too far in time to be a legacy for this Commission! If we are to deliver effective protection of MPAs – just those areas designated for their high biodiversity value, bottom trawling should be banned immediately. 
It would have been a legacy of this Commission, and its leaders – namely EU Commissioner Sinkevičius, had it proposed it earlier, in 2020 or 2021, with a prohibition by the end of its mandate in 2024 for instance.  
How do you view the actions proposed for Member States to accomplish? Can you give an example?
Oceana is especially interested in the protection of MPAs and habitats from fishing impacts, and the proposed measures are not new or additional, as they mostly refer to existing obligations. For instance, the Action Plan calls to complete the Natura 2000 networks to meet the EU targets of 30% marine protection and 10% strict protection (no-take zones), something already planned under the EU 2030 Biodiversity Strategy.  
It also calls on Member States to develop and submit joint fisheries recommendations under article 11 of the CFP to tackle fishing impacts in MPAs, something they were already supposed to do since 2013 and the reform of the CFP, and an obligation under the Habitats Directive since 1992. Unfortunately, we know this particular CFP process is grossly inadequate, yet the Action Plan does not suggest solutions.  
Finally, the Action Plan calls on Member States to adopt in 2023 seabed threshold values to define the maximum allowable impacts that marine habitats can sustain, under the Marine Strategy Framework Directive. This is already something they are working on which we expect them to realise imminently. 
What happens next?  
In terms of next steps, by July 2023 EU Member states should develop and submit to the Commission (and make public), roadmaps outlining the necessary measures to fulfil the objectives of the Marine Action Plan.  
In 2024, the Commission will conduct intermediate assessments on progress related to several relevant policies for the Marine Action Plan, such as the fisheries technical measures regulation and the EU 2030 Biodiversity Strategy. These will give an indication of progress towards achieving the Marine Action Plan measures. By then, we should see whether for instance EU Member States have adopted national or regional measures to ban bottom trawling in their MPAs designated to protect seabed habitats. 
After this, and depending on the above assessment, it will be the responsibility of the new European Commission to decide if further action is necessary – such as new legislation or infringement procedures.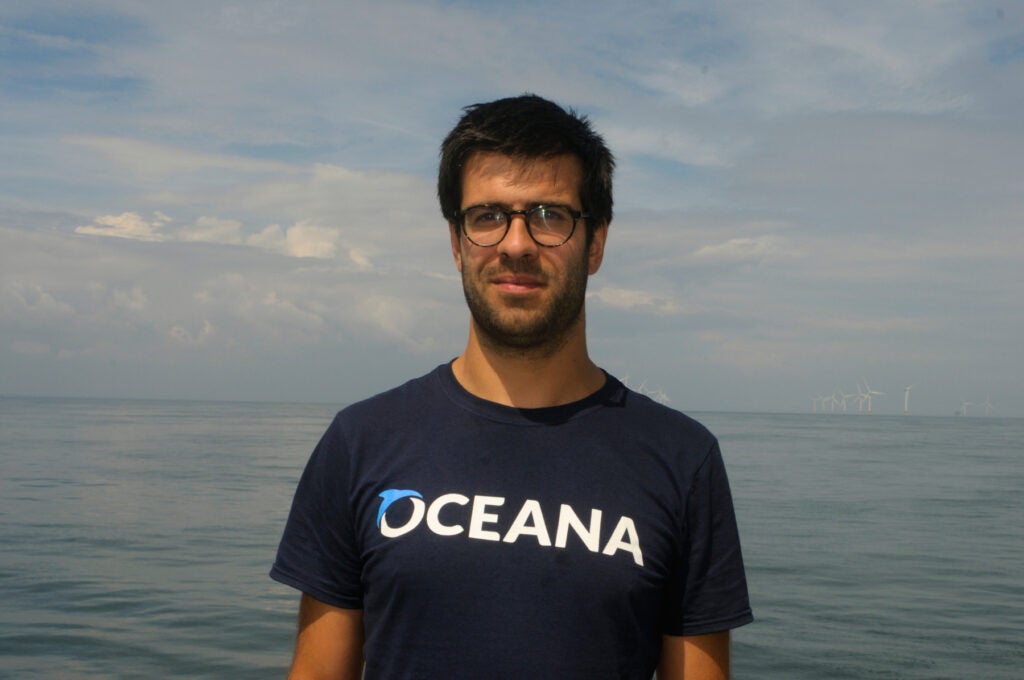 Why has the publishing of this long-awaited Action Plan taken so long? 
This is something to ask the European Commission. What we know is that the delay of almost 2 years came from internal difficulties within the Commission services – DG Environment and DG Mare – to agree on the level of ambition and the measures to put forward, because of fundamental differences in their policy interests, vision and priorities. We also understand the issue of bottom trawling was particularly contentious, and one illustration of this is perhaps the reaction by the European fisheries industry who created in 2021 the European Bottom Fishing Alliance to defend the interests of its bottom trawling fleet.  
What is one key element in the Common Fisheries Policy (CFP) communication you would like to see Member States do? 
In its communication, the Commission makes an explicit call on Member States to focus efforts on reaching the Maximum Sustainable Yield objective in all sea basins for next year, and this is a priority to address as soon as possible. It means setting sustainable fishing mortality rates for all stocks, or in other words putting an end to overfishing once and for all. It is an objective that Member States committed to reach in 2020 and that has not yet been accomplished.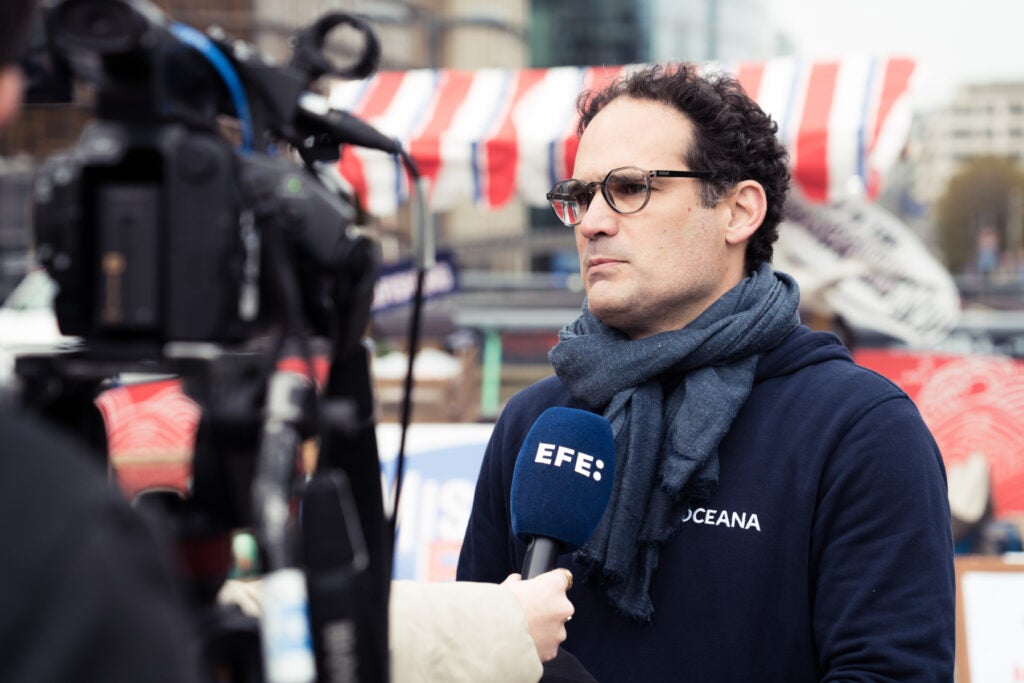 Overfishing is still a problem in the Mediterranean and the landing obligation seems not to be working, so why are you still pushing for better implementation of the CFP over a reform? 
Because we are convinced that the CFP is fit for purpose and, if in some cases it is not delivering expected results as it should be, it is because of a lack of implementation, control, and enforcement. For example, in the case of the Mediterranean, every year Member States fail to follow the scientific advice for reductions in fishing mortality, and in the case of the discards, audits by the Commission show that Member States have not adopted the necessary measures to ensure effective control and enforcement of the landing obligation. That said, the CFP is really delivering progress and it is premature to write off this policy and seek a reform, when many of its objectives have yet to be realised.  
There is no mention of climate in the CFP regulation – is it sufficiently addressed in this communication? 
The word climate does not appear once in the CFP basic regulation and climate considerations don't really feature so far in decisions about fisheries management, when it is known that fisheries both have an impact on, and are impacted by, climate change. It is however something that it is acknowledged in this communication and has been identified as an issue that needs to be addressed, so the Commission is starting to suggest action on climate adaptation and mitigation. This is good news, and we expect the first package of climate action measures to be implemented soon. Proof of this is that the Commission has issued today as well a specific communication on the energy transition of the EU fisheries and aquaculture sector. 
What happens next? What are the most important priorities going forward?  
The Commission is proactively proposing a good number of actions, projects, and initiatives as a result of the evaluation of the CFP's functioning. Starting with a participatory project on "Fishers of the Future", through to a "fisheries pact", reconfirming its commitment to fully implement the CFP. However, we are missing more specific direct actions to tackle the problems related with the lack of implementation which would facilitate the real transformative power of the CFP. Oceana remains committed to working with EU institutions, Member States and stakeholders to make the CFP objectives real. It is time to act now.    
In what context is the Energy Transition Initiative (ETI) released? Why is an energy transition important for the fisheries sector? 
Climate change is the most severe problem that we are facing today. As a response, the EU has taken an international leadership approach – at least in theory – to mitigate it, with its ambition of resource efficiency for Europe via the European Green Deal and of becoming the first climate-neutral continent by 2050. For this to happen, all EU economic sectors, including the fisheries sector, must play their part to the best of their ability. The carbon footprint of the fisheries sector is estimated to be 6.94 million tonnes of CO2 eq emissions annually on average, which represents 2.592 million litres of fuel. By reducing fossil fuel consumption, the fishing sector will not only reduce the overall climate impact of their activities, but also address the economic vulnerability of the EU fleet and its high dependence on fossil fuels. This latter situation has been recently exposed with the hike in energy prices because of the Russian invasion of Ukraine. Fishing must be part of the solution to mitigate climate change and fishers can benefit from it.  
With the ETI, does the EU fleet stand a chance of meeting its climate targets? 
The European Commission's communication on the ETI provides a first step and a perfect opportunity to align fisheries management with climate considerations as well as to accelerate the EU fisheries sector's energy transition. Climate targets for the fisheries sector require a reduction in greenhouse gas by 30% by 2030 compared to 2005 levels and reaching carbon neutrality by 2050. Meeting the sector's targets is achievable if the EU fleet implements technological and strategic solutions to reduce fuel use and increase energy efficiency. For this to happen, Member States and the European Commission will need to be put in place careful financial, regulatory and technical instruments. Climate inaction in fisheries management will have a greater cost to society than a transition to a net zero carbon future. 
How do you see the fisheries sector transitioning to less fuel-intensive, low-carbon fishing gear, in practice? 
Significant efforts and time are needed at EU level to reduce the use of fossil fuels and transition to low-carbon, low- impact alternatives. As climate change progresses and intensifies, a combination of short- and long-term actions are required. There are solutions that can be implemented right now, enabling fuel savings that translate into millions of litres of fuel. We are referring to measures such as re-allocating fishing effort from high to low fuel-intensive fishing practices, phasing out the most fuel-intensive fishing practices, protecting carbon blue habitats, slower steaming, route optimisation or ending fuel subsidies that do not incentivise fuel use reduction. On the other hand, there is a need to start developing, incentivising, and implementing in the medium- and long-term innovative, energy-efficient technologies, greener alternative fuels (e.g. methanol, hydrogen) and innovative energy-efficient propulsion technologies (e.g. electrification). However, there are still obstacles to overcome to scale up these solutions, from technical limitations to competition from other sectors. Effort towards the energy transition represents a clear challenge but will also result in multiple win-wins for society, which will be key to ensuring that fisheries' economic interests and environmental needs go hand-in-hand.