Report | October 18, 2023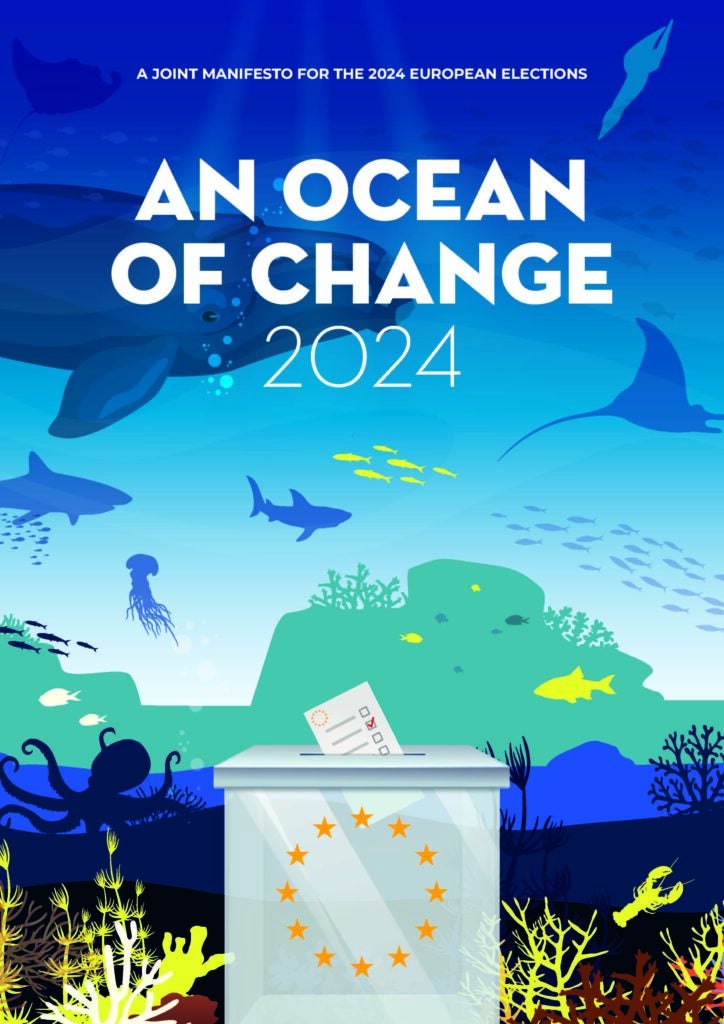 The Ocean is suffering from the climate, biodiversity and pollution crises. Sea levels are rising and temperature records are being broken at unprecedented rates. Marine biodiversity collapses are rapidly extinguishing natural ecosystems. Pollution is harming the seas and our health in dramatic ways.
This pressure on the Ocean is threatening people too. Europe's seas are among the most overexploited in the world and marine nature is in a poor state. Harmful human activities, such as unsustainable fishing practices, oil and gas exploration and exploitation, maritime transport, pollution, dredging, and coastal development have contributed to the loss of most of the rich biodiversity of the Ocean. Rising temperatures and ocean acidification are exacerbating this ecosystem decline, leading to impacts on coastal communities and their livelihoods due to, for example, sea level rise and extreme weather events.
A joint manifesto for the 2024 European elections
In 2019, the EU embarked on the "European Green Deal", an unprecedented attempt to turn our economy away from ecological degradation and the pursuit of short-term interests, to build a resilient and equitable society that can live in harmony with the natural world. However, the "Blue" is still missing from the "Green" Deal. With the largest sea territory in the world, the EU needs to bring a Green Deal to the Ocean.
Adopting an overarching and ambitious EU Ocean Deal, supporting the delivery of ambitious policy objectives with the creation of an EU Ocean Fund, and putting the Ocean at the heart of the EU decision-making process are critical steps towards a healthy and resilient Ocean for the benefit of people and planet alike.