Report | June 8, 2023
Blue Manifesto: The roadmap to a healthy ocean in 2030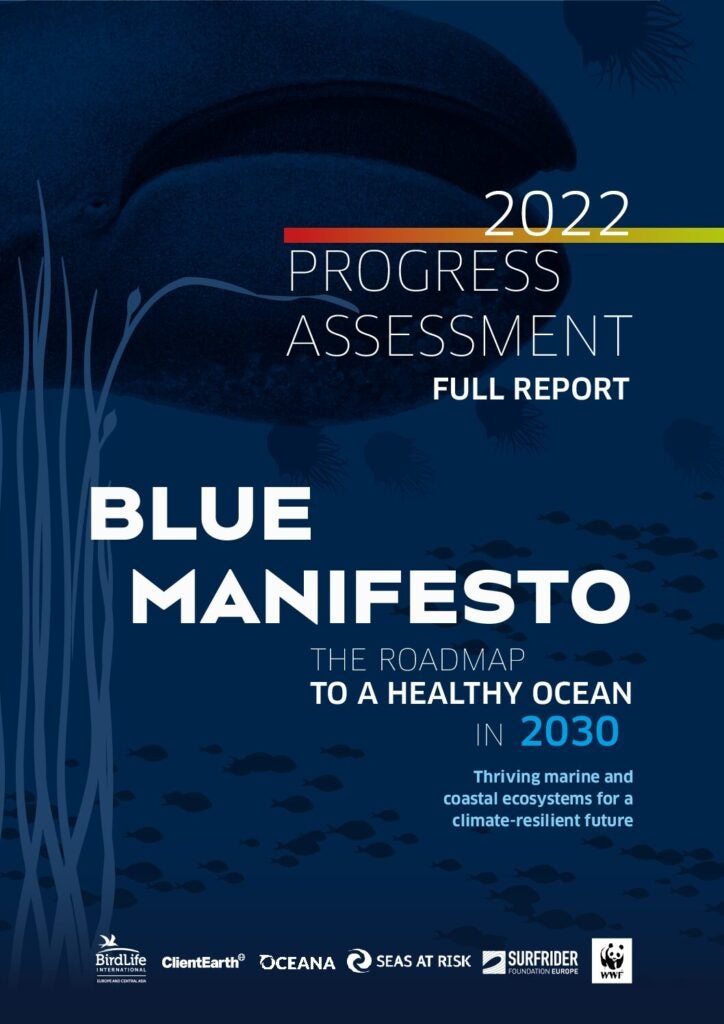 This report reviews the progress –if any– on the milestones of the Blue Manifesto, the roadmap to a healthy ocean by 2030. This third assessment looks at the milestones set for 2022 and updates the milestones for 2021 and 2020.
When comparing the scoring between these three years, it is clear that there is a negative trend forming in achieving the targets under each milestone. None of the six new milestones for 2022 score green, and three of them score red. For 2021, one milestone had to be scored down from yellow to red.
A key cause of the negative trend in reaching the manifesto's targets is the shift in targets towards the responsibilities of the EU Member States rather than the European Commission. Implementation at country level is progressing slowly and is often not in line with agreed legislation at EU level or international standards. This is reflected in the two 2020 milestones that have been updated to score green. Both refer to international agreements signed this year: the Kunming-Montreal Global Biodiversity Framework and the so-called "high seas treaty" on marine biodiversity of areas beyond national jurisdiction (BBNJ).
While the EU countries are willing to sign up binding conservation goals in international forums, these legal commitments are not yet reflected in EU internal implementation. One exception is the Single-Use Plastic Directive, which is now fully implemented by virtually all Member States, with some countries going beyond what is required at EU level.
A summary of this assessment is also available.