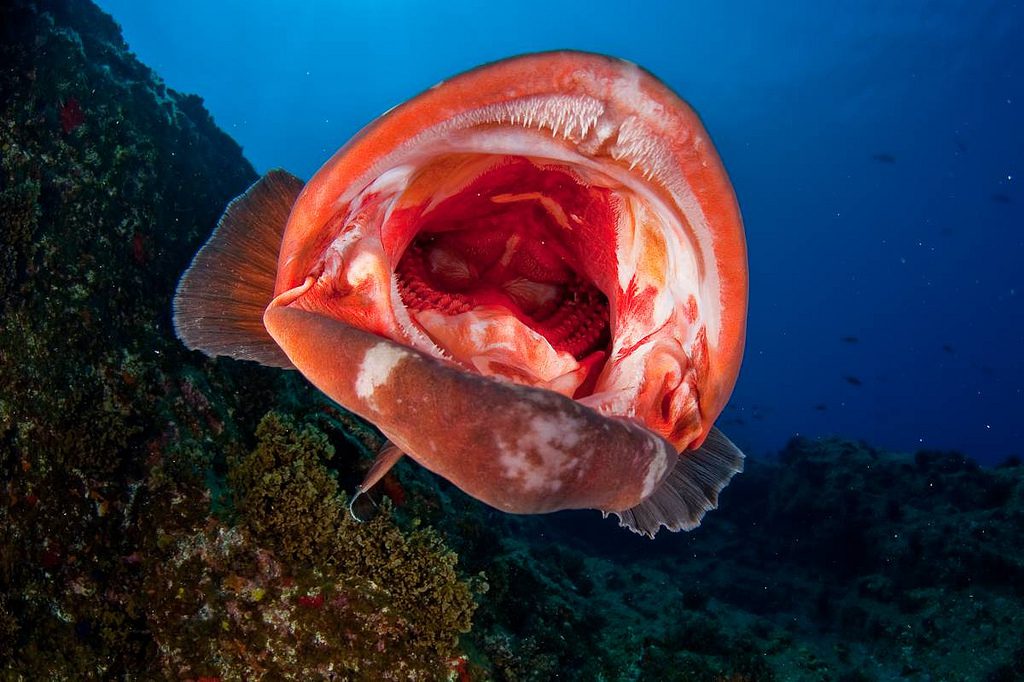 Ever looked into the mouth of a dusky grouper? Our divers took this great shot in the La Restinga-Mar de las Calmas Marine Reserve in the Canary Islands a couple of years ago.
The dusky grouper (Epinephelus marginatus) has a large body and a very large mouth (as you can see). It's a bit of a loner, is very territorial, and tends to live alone in caves in rocky bottoms between -8 and -300 meters, though it is most commonly found around -50 meters. Though the base colour of this species varies (though adults are generally a gray-brown) it is always characterized by mottled light spots.
This large fish, that mainly feeds on other fish, crab and octopus, is most commonly found throughout the Mediterranean Sea, in the Atlantic and Western Indian Ocean , though it has been spotted elsewhere as well.
The picture below will give you an idea of what it looks like with its mouth closed: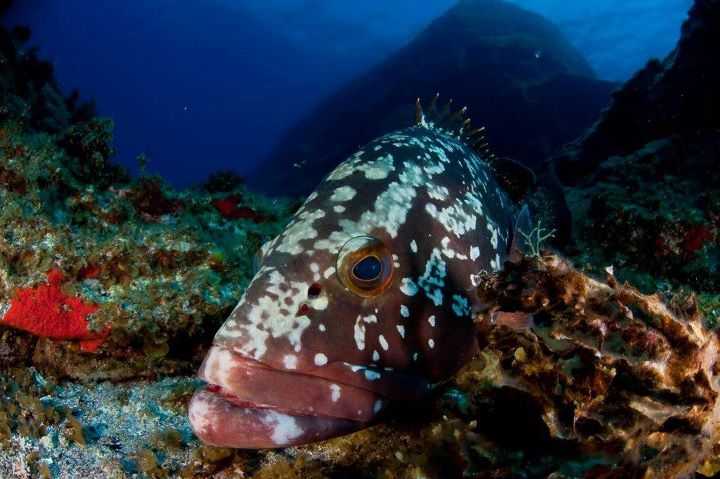 Unfortunately, the dusky grouper is an endangered species. Overfishing and the destruction of its habitat have landed this species on the Bern Convention and the Red List of the International Union for Conservation of Nature. Despite the deterioration of dusky grouper populations, the public does not perceive this species to be endangered and it is strongly overexploited for its meat by all types of professional and sport fisheries.