May 17, 2011
Fish for Thought
Imagine if Spaniards only ate fish from their own waters. Yesterday, Spain ran out of its own fish stocks, and now will have to depend on imports from other countries – for the rest of the year.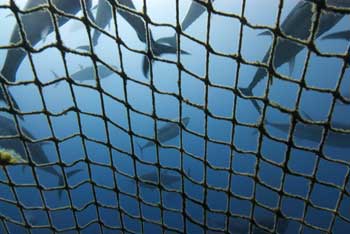 May 8th marked Fish Dependence Day in Spain, about two months ahead of Fish Dependence Day for the entire EU. Alarmingly, these dates are arriving earlier every year. Meaning that, because our own stocks are being over-fished, we have become increasingly dependent on foreign imports. While our grocery shelves are stocked with seemingly endless supplies of fresh, glistening fish, about half of the fish available in the EU comes from other countries – not a good sign for the health of our global fisheries.
Coincidentally, the next day, May 9th, was Europe Day, a day to mark the unity and diversity of EU citizens. Why not celebrate by demanding better, more sustainable management of EU fish stocks, so that they are plentiful and abundant in the future?