*** Local Caption *** Oceana diver in backlight during safety stop. Almerimar, Almería, Andalucia, Spain. 2022 Ranger Expedition to the Alboran Sea. June 2022. Buceador de Oceana a contraluz durante parada de seguridad. Almerimar, Almería, Andalucía, España. Expedición del Ranger al Mar de Alborán. Junio 2022.
Though the weather forecast was yet for another windy day, we woke up to a gentle breeze and a nearly flat sea.
Our first first scuba dive was in an area with maerl and coralligenous seafbed bording the coastal MPA of Seco de los Olivos. Later we moved a little deeper to look for trawl marks. We carried out several ROV dives in detritic sand. Most of the area is covered by damaged rhodoliths and few species. This area has been impacted by many trawlers, and the marks are difficult to differentiate.
In the afternoon, the wind increased, and we sailed to a sheltered area in the west and spotted three bottlenose dolphins on our way there. We arrived close to Adra where we conducted several scuba and ROV dives on the sandy bottom and saw the most plastic in-so-far. After spotting an old lost fishing trap full of hermit crabs and some fish, we brought it up with the ROV and, once onboard, we released the trapped animals.
And for the final dive, we used the ROV in an area that appears as "rocky bed" on the charts. Here we had a fantastic finding: It is a coralligenous reef fully covered by gorgonians and sponges. The most common gorgonians are Leptogorgia sarmentosa and Paramuricea clavata. The most common sponge is Axinella polypoides. This large sponge has almost disappeared in many places in the Mediterranean Sea. It is protected by the Barcelona Convention and many national laws. There are also other gorgonians and sponges that are protected species.
I have never seen such many sponges of this species. They are everywhere and many of them are very tall. The habitat they create is also a good area for fish. We spotted a large school of common dentex (Dentex dentex) moving around looking for prey. With the sun setting and this fantastic find, we decided to head back to port to close the workday and rest.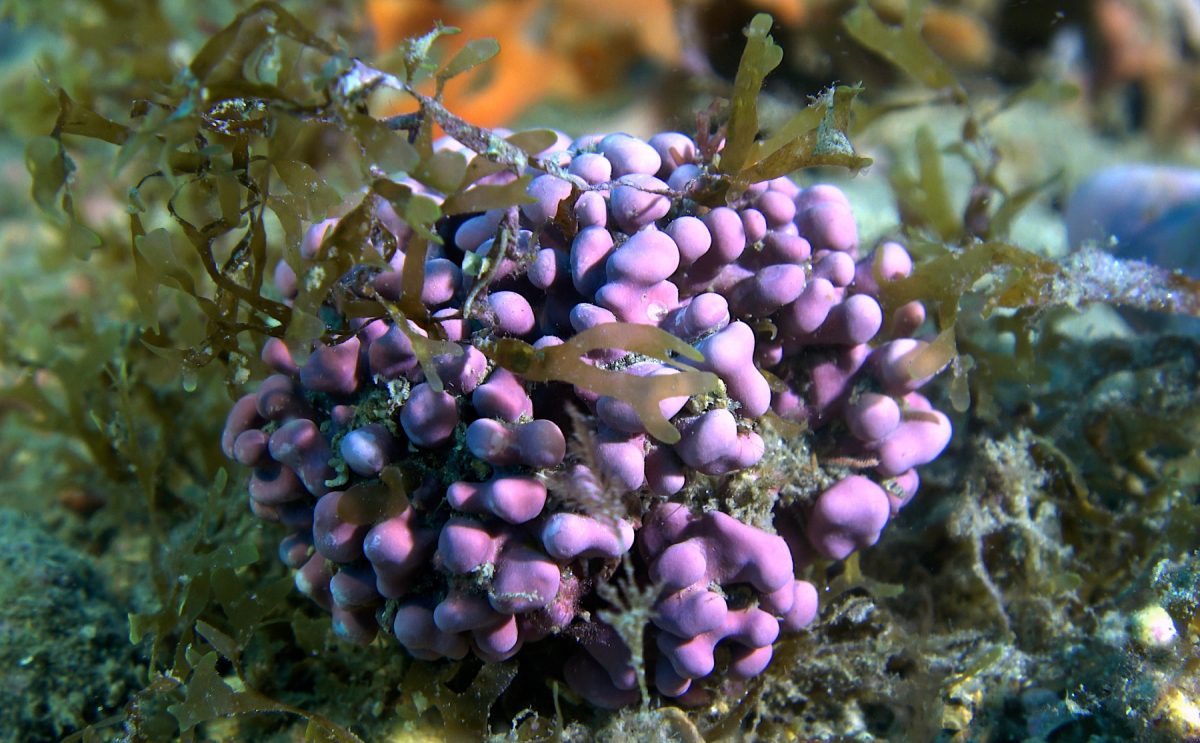 Maërl rodolith. Photo credit: © OCEANA / Enrique Talledo