UK Fisheries Audit 2021
The UK Fisheries Audit provides an evidence-based snapshot of the status of UK fish stocks and the UK fishing sector's recent exploitation history of those stocks, by the time the UK leaves the EU fisheries policies. In doing so, the report provides a baseline for future evaluations of the UK's progress and/or setbacks in sustainable fisheries management.
Stocks critical to UK fisheries include quota and non-quota species, with the latter not subject to Total Allowable Catches. Pelagic quota species, such as mackerel and herring, dominate UK landings by volume (54%). Non-quota shellfish, such as scallops and crab, are also key contributors (21%), with the remaining 25% comprised of demersal species. Smaller inshore vessels (10 m and under) which dominate the UK fleet by number (74%) but have limited access to UK quota (<2%), rely on non-quota species, hence shellfish comprise >80% of landings by volume and value.
Figure 1. Geographic distribution of total UK vessel landings origin origin by weight (left) and value (right) in 2019
Of the 104 UK stocks audited, 35.6% were healthy in terms of stock size relative to the Maximum Sustainable Yield (MSY) reference point Btrigger, whereas 20.2% were in a critical condition. Data limitations mean the status of the remaining 44.2% cannot be determined.
Analysis of the exploitation status revealed that 37.5% of the audited stocks were sustainably exploited prior to the UK leaving the EU. However, 28.8% were being overfished (F>FMSY), whilst another 33.6% were data limited and so cannot be adequately assessed, leaving them at greater risk of unsuitable management decisions.

Figure 2. Stock size and exploitation status of 104 stocks fished by the UK
Focusing on the top 10 stocks according to their economic status, only 3 were healthy and sustainably exploited (North East Atlantic mackerel, North Sea haddock and West of Scotland Nephrops). Two of the stocks are overexploited and their biomass is below safe biological reference points as a result (North Sea cod, Southern North Sea edible crab). For the remaining stocks there is a mixed picture, including data limitations for North Sea anglerfish (monkfish) and scallops in the English Channel.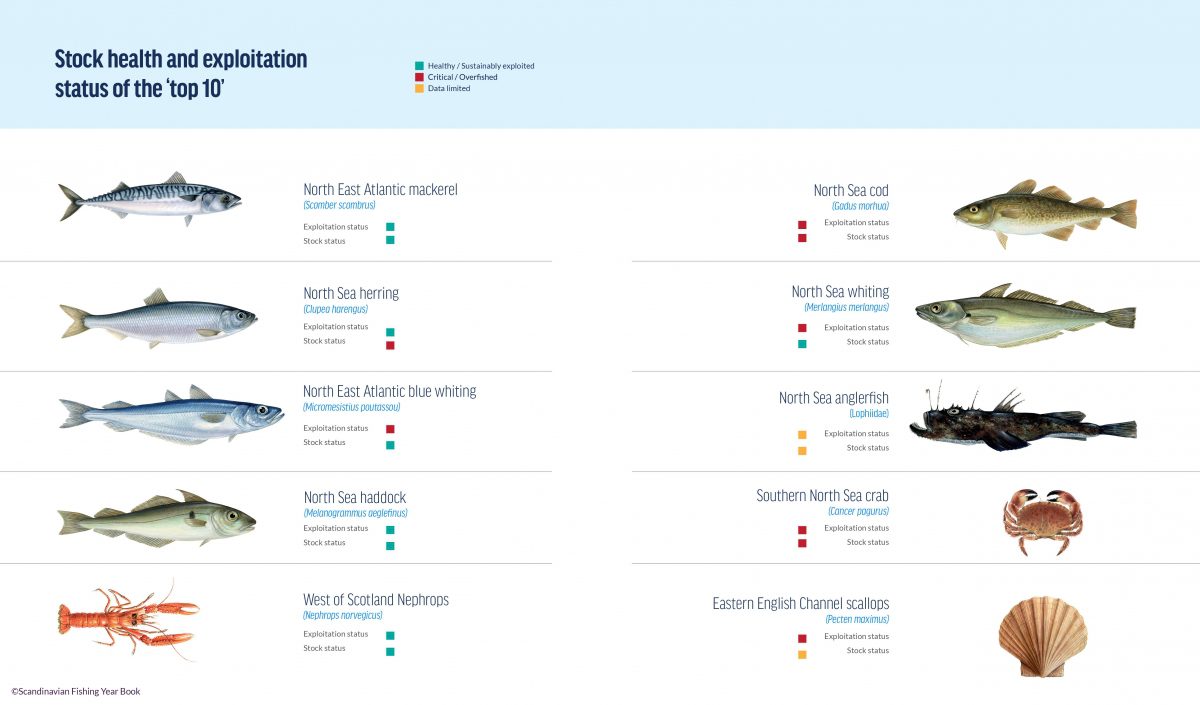 Figure 3. Exploitation status and stock health of the 'top 10' UK fish stocks
There is an opportunity and a responsibility for the UK to lead the way in sustainable fisheries. In doing so, the UK can demonstrate the importance of implementing the best management standards, collaboration across national and international borders and long-term holistic environmental management.
Oceana hopes that the content and policy recommendations of the UK Fisheries Audit will contribute to UK policy-making, support UK progress to ending overfishing and switching to fully sustainable fisheries.
Share this page:
Downloads: