Report | June 9, 2020
Turning the Tide on EU Seas with Green Recovery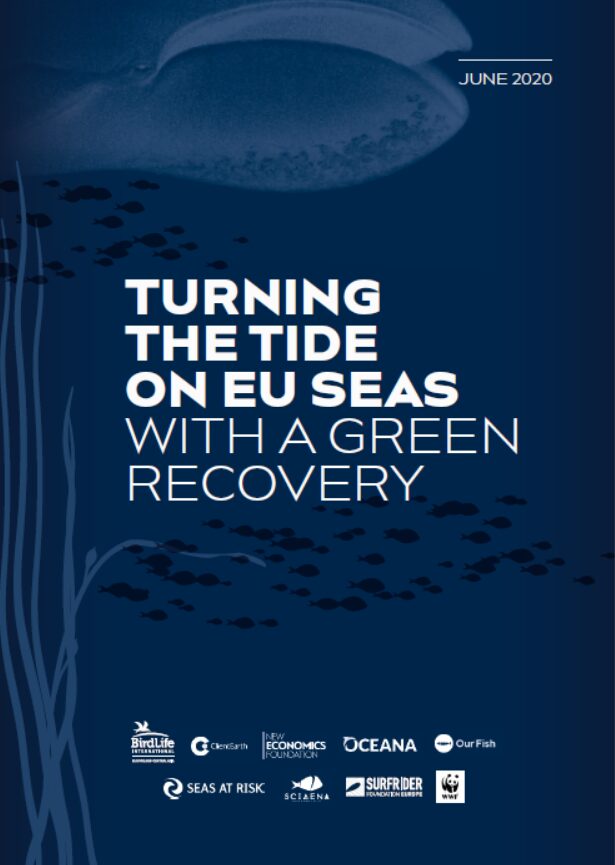 The paper dives into examples of investment opportunities in an effort to illustrate how a green recovery for the oceans is possible, for instance by:
Actively restoring marine ecosystems, such as rebuilding oyster reefs and fish passages in coastal dams
— This can stimulate economic activities in sectors such as marine construction while increasing fish production, improving water quality and recovering threatened ecosystems.
Enabling transparent, accountable and more selective fishing activities by scaling up remote electronic monitoring (REM)
— This type of technology further increases the transparency of catch data and improves
confidence in scientific assessments.
Stopping plastic pollution at its source through investing in the re-use/rental/re-fill sectors
— This win-win investment creates employment opportunities while stopping harmful pollution streams that are expensive or impossible to clean up.
The biodiversity and climate crises and the need to rebuild the EU's economy go hand in hand. There is no reason not to invest in a green future for the ocean. Following the EU Green Deal, the Biodiversity Strategy and the Farm to Fork Strategy, future financial commitments that impacts seas and oceans must continue to build on this momentum and walk the walk of this political agenda.