Report | July 18, 2016
Mediterranean swordfish: Recover it or lose it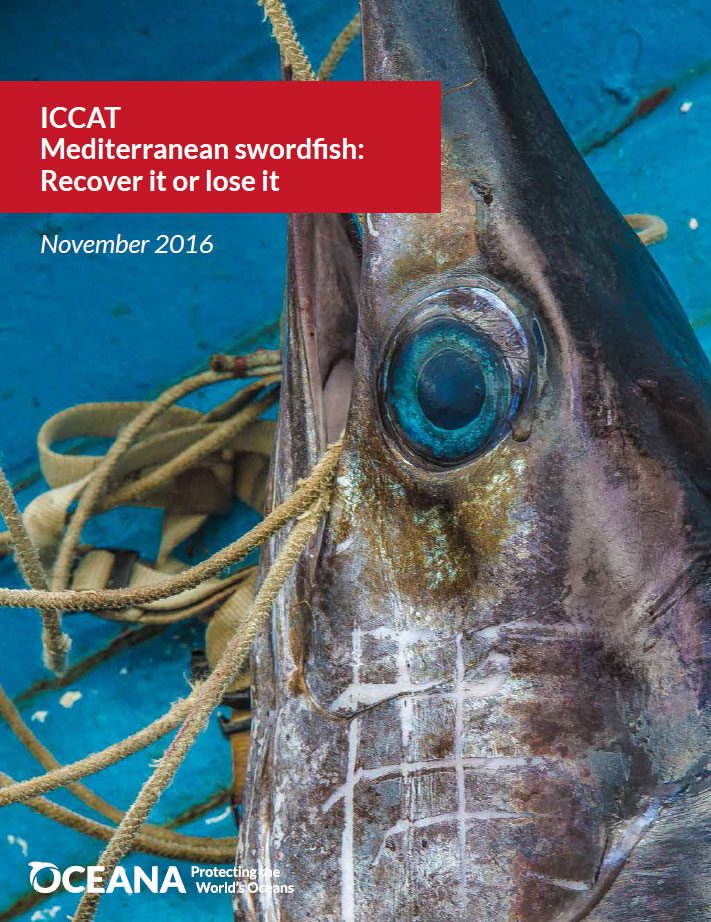 Mediterranean swordfish has been assessed as overfished for the last three decades. The stock has declined steeply since the 1980s, falling to levels that are currently 88% lower than what is considered sustainable. The minimum landing size (90cm) is set much smaller than the age of sexual maturity for the stock (130cm for males, 149cm for females).
According to the most recent International Commission for the Conservation of Atlantic Tunas (ICCAT) stock assessment (2016), the Mediterranean swordfish stock is overfished and suffering overfishing. The EU in particular is responsible, as it accounts for over 85% of the fleet targeting Mediterranean swordfish and for 75% of its total catches.
The EU should propose a Recommendation for a Mediterranean Swordfish recovery plan at the upcoming Special Meeting of the ICCAT Commission that will be held in November 2016. It is critical that the management plan for Mediterranean swordfish includes the establishment of catch limits, as the simplest and most effective way to regulate and enforce management of the fishery, and to allow the stock to recover. The Eastern bluefin tuna recovery plan is often touted as a success story; it is now past time to ensure the recovery of other highly migratory stocks in the Mediterranean, starting with Mediterranean swordfish.