Report | October 19, 2023
Cutting the lines to IUU fishing: Five actions governments can take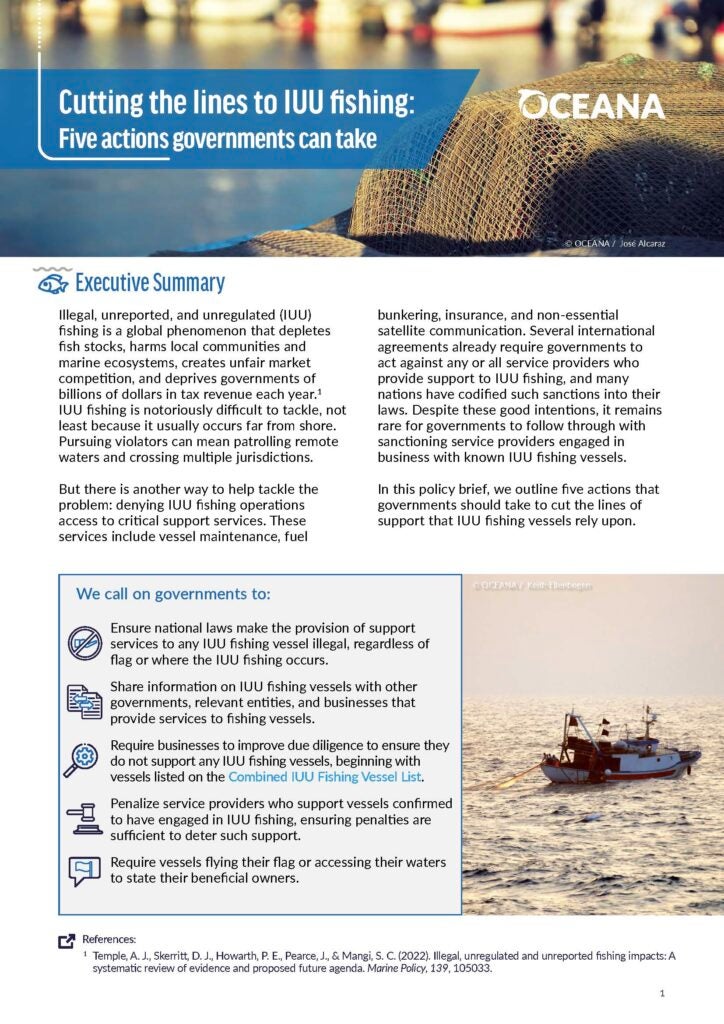 Illegal, unreported, and unregulated (IUU) fishing is a global phenomenon that depletes fish stocks, harms local communities and marine ecosystems, creates unfair market competition, and deprives governments of billions of dollars in tax revenue each year. IUU fishing is notoriously difficult to tackle, not least because it usually occurs far from shore. Pursuing violators can mean patrolling remote waters and crossing multiple jurisdictions.
But there is another way to help tackle the problem: denying IUU fishing operations access to critical support services. These services include vessel maintenance, fuel bunkering, insurance, and non-essential satellite communication. Several international agreements already require governments to act against any or all service providers who provide support to IUU fishing, and many nations have codified such sanctions into their laws. Despite these good intentions, it remains rare for governments to follow through with sanctioning service providers engaged in business with known IUU fishing vessels.
In this policy brief, we outline five actions that governments should take to cut the lines of support that IUU fishing vessels rely upon.
This content is also available in French