Oceana launches expedition to survey underwater volcanoes in the Aeolian Islands
The research will contribute to the preservation of natural and cultural heritage in the southern Tyrrhenian Sea
Press Release Date: May 25, 2018
Location:
Today, Oceana launched an expedition to the Aeolian Islands, a volcanic archipelago north of Sicily whose depths remain mostly unexplored. The month-long research voyage aims at compiling footage and data from deep-sea areas. This information will be used to support the designation of a marine protected area (MPA) to safeguard this remarkable region of the Tyrrhenian Sea from habitat degradation, overfishing and pollution.
"The Aeolian Islands are hotspots of biodiversity, due to the region's underwater volcanoes and seamounts. Oceana's expedition will help to fill a critical knowledge gap about deep-sea marine life," explained Ricardo Aguilar, senior research director for Oceana in Europe. "The Mediterranean Sea is facing a crisis of overfishing, biodiversity loss, and habitat destruction. Marine protected areas are the best tool to preserve these valuable ecosystems, and the livelihoods of the people who depend on them."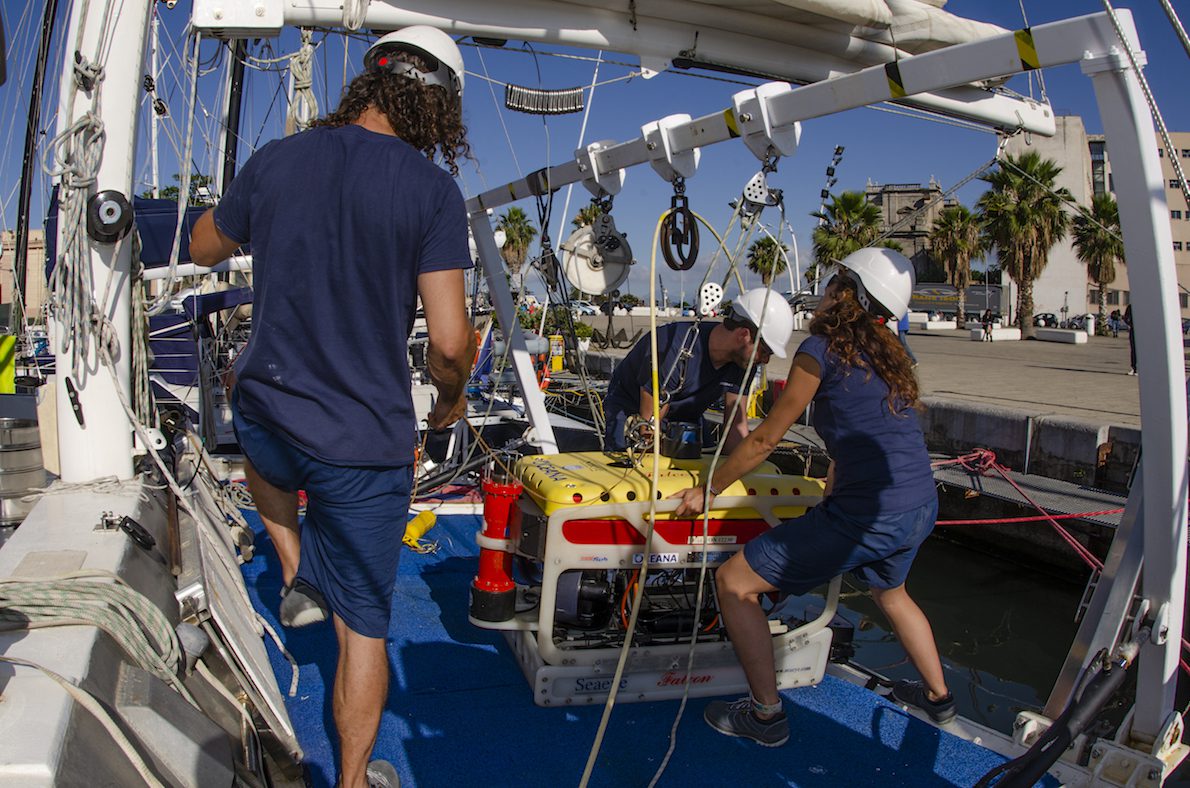 The Aeolians are known for being home to charismatic threatened species, like sperm whales and loggerhead turtles, and valuable commercial species, like swordfish and bluefin tuna. However, little is known about organisms found in deeper areas. Scientists on board the Oceana Ranger will have the chance to explore and document marine life associated with rare and vulnerable habitats, including hydrothermal vents that leak gases derived from volcanic activity, coral reefs, and other features that are a priority for protection. This underwater research will be conducted using a remotely operated vehicle (ROV) capable of descending to 1000 m depth.
The Italian government made an official commitment in 2016 to designate an MPA in the Aeolians, after having first identified the region as a potential area for protection in the 1980s. The Oceana expedition aims to support that process, by collecting data about wildlife that are often neglected because of the technological difficulties associated with researching the deep sea. The at-sea research will contribute to an existing Aeolian Islands project that is being carried out by the Blue Marine Foundation (BLUE) in collaboration with the Aeolian Islands Preservation Fund, which aims to secure the designation of an MPA, alongside sustainable fisheries, development, and tourism.
Oceana was chosen to undertake the marine research due to its expertise, with over a decade of experience in using underwater robots to explore European and Mediterranean waters. Oceana previously carried out surveys in the Aeolians in 2007, and included the region as one of the 100 areas in MedNet, a proposal for a comprehensive network of protected areas in the Mediterranean. Among its latest projects, the international marine conservation organisation is about to conclude a six-year project to designate a network of MPAs in Malta, and in 2014, Oceana explored deep-sea areas and an underwater volcano in El Hierro (Canary Islands), an area that is proposed to become Spain's first marine national park.
This project is made possible thanks to the generous support of IF International Foundation, Pictet Charitable Foundation, SmileWave Fund, and several individual donors.
The Oceana Ranger approaching Stromboli, and gases seeping from the seabed near Vulcano island. Photos taken during previous Oceana work in the Aeolians, in 2007. © OCEANA / Carlos Suárez
Learn more: Aeolian Islands Expedition