Dutch Postcode Lottery funds 2-month Oceana research expedition in the North Sea
For the second year in a row, a grant from the Dutch Postcode Lottery will fund the filming of deep-sea areas and support marine conservation efforts
Press Release Date: February 9, 2017
Location:
Oceana extends its gratitude to the Dutch Postcode Lottery for a generous 2.25 million euro grant to fund a 2-month research expedition in the North Sea. The at-sea work will be carried out in summer this year and will include the filming and photography of deep-sea areas with an underwater robot and professional divers, and collection of samples from the seabed to identify species and habitats. The expedition will be in cooperation with the North Sea Foundation and will cover the Netherlands, UK, Denmark, Norway and Germany.
"We are extremely grateful to the Dutch Postcode Lottery for their generous grant. This now gives us the means to get Oceana's marine scientists back into the North Sea to do more hands-on research to help restore one of Europe's most productive but overexploited seas", said Lasse Gustavsson, executive director for Oceana in Europe.
In 2016, Oceana's first expedition in the North Sea covered almost 2000 nautical miles and found over 700 species, including unexpectedly high levels of biodiversity in some places where sensitive habitats are still found, highlighting the potential for recovery of sea life in this heavily disturbed sea. The 2017 expedition will build upon this information to serve as the basis for Oceana's marine conservation proposals for a stronger network of marine protected areas (MPAs). Marine scientists will also map essential fish habitats in the North Sea.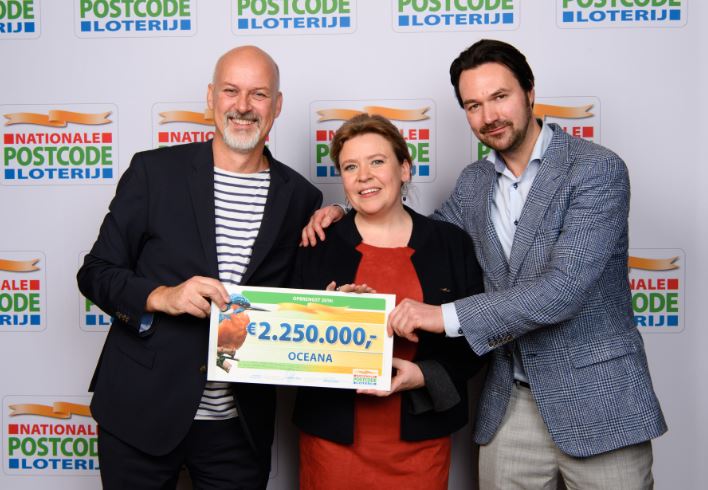 © Roy Beusker Fotografie
Notes to the Editor
On Monday the 6th February, the annual Dutch Postcode Lottery Charity Gala (Goed Geld Gala) was held in Amsterdam. During the charity gala, the lottery proudly announced that thanks to its 2.8 million participants, who bought more than 4 million lottery tickets collectively, a total of 341 million euros will be distributed to non-governmental organisations in 2017.
The Dutch Postcode Lottery has been raising funds since 1989 to support organisations working towards a fairer and greener world. Fifty percent of the lottery's annual turnover goes to charity. The lottery has steadily grown to become the biggest charity lottery in the Netherlands and supports 99 non-governmental organisations. Since its founding, the lottery has dispensed over 5 billion euros to its beneficiaries.