Alexandra Cousteau calls for more protected areas to stop ocean decline
A senior advisor to Oceana, Cousteau presented an open-air photo exhibition in Geneva displaying threats and solutions to protect oceans
Press Release Date: September 21, 2017
Location: Geneva
Alexandra Cousteau, senior advisor to Oceana and granddaughter of renown oceanographer Jaques Costeau, has made an urgent call for an end to the degradation of oceans before the situation becomes irreversible. Cousteau gave a talk at a photo exhibition organised in Geneva by international marine conservation organisation Oceana. She stressed the need for more marine protected areas in the effort to ensure biodiversity and increase ecosystems' capacity to resist the impact of invasive human activities.
"Healthy oceans are the best legacy we can leave for future generations. Over the years, I have witnessed examples of how world seas are declining. This is the case with the Mediterranean, a sea that is particularly close to my family legacy, where we urgently need to stop overfishing and designate more protected areas. We still have time to reverse oceans degradation, but we need to act now -let's all do what we can", said Alexandra Cousteau, senior advisor of Oceana.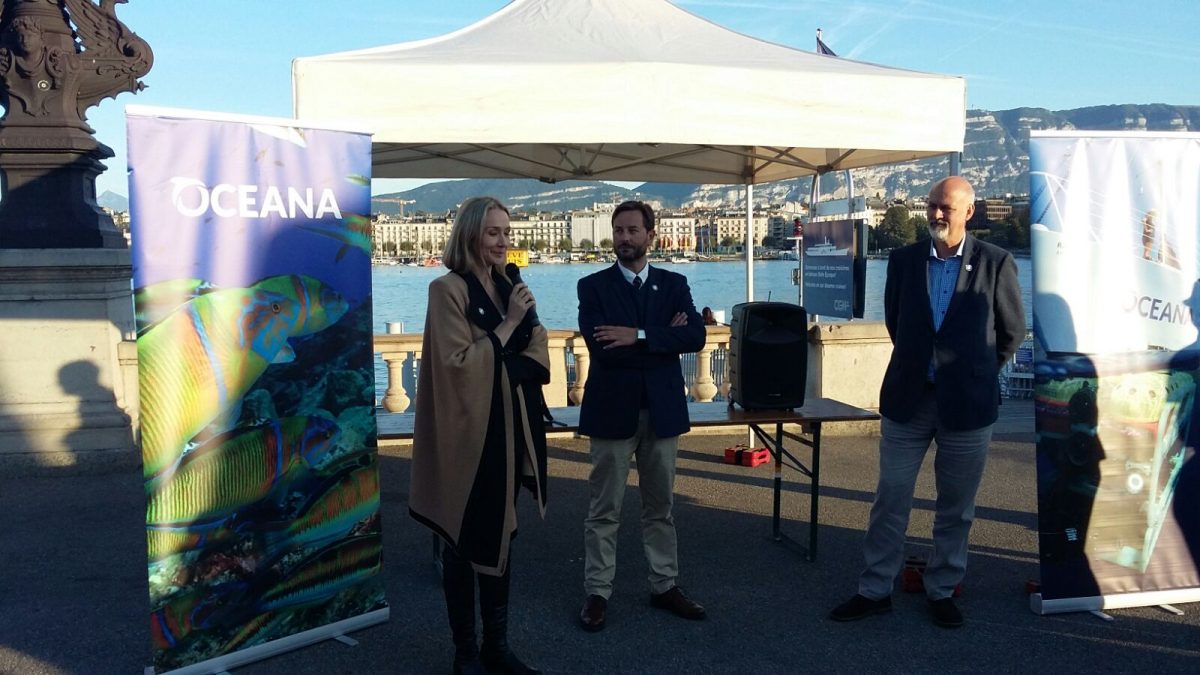 The photo exhibition will run until September 27th by Geneva lake, in the Rotonde du Mont-Blanc, and entry is free of charge. The gallery consists of 24 high-quality photos taken around the globe, including images by some of the best photographers, that havetaken part in Oceana expeditions. The images show the challenges facing the oceans as well as some of the initiatives being taken to reverse them..
It is the first time that Oceana, a non-profit solely focused on ocean conservation, organises such an event in Switzerland.
Working in Europe since 2003, Oceana has undertaken several expeditions in the Atlantic, the Mediterranean, the Baltic and the North Sea. Marine scientist and an ROV (underwater robot) have been able to reach depths of 1,000m and collected first-hand data in deep-sea areas, that were previously unexplored, in order to create targeted protection proposals and advocate for them in relevant political fora.
Online viewer: https://europe.oceana.org/en/geneva-photo-exhibition