Sarah Shahi
Celebrity Supporter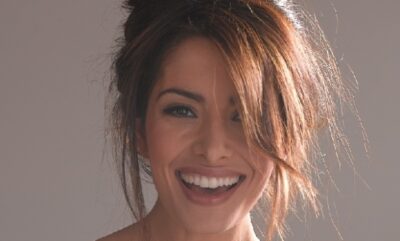 Sarah Shahi is an American actress of Iranian and Spanish descent. She appeared in Showtime's critically acclaimed series "The L Word," as Carmen, a bilingual production assistant who moonlights as a DJ.
In January 2011 Shahi will star in the USA Networks drama "Fairly Legal," and she also appears in the forthcoming independent films, "East Fifth Bliss," starring opposite Lucy Liu and Michael C. Hall, and "Shades of Ray."
Hailing from Dallas, Texas, Sarah moved to Los Angeles in 2000. As a member of the Dallas Cowboy Cheerleaders, she had a chance meeting with famed film director Robert Altman, who encouraged her to move to Los Angeles and pursue acting. In 2000 she graced the cover of the infamous Dallas Cowboy Cheerleader Calendar and embarked on a USO tour taking her to entertain the troops in Bosnia, Macedonia, Kosovo and Italy.
A newcomer to Hollywood, she has also appeared in the films "Old School," For Your Consideration," and on the television shows 'The Sopranos," "Dawson's Creek," "Frasier" and "Alias."
In 2010, Shahi became involved with Oceana's efforts to stop offshore drilling. Through her Facebook and Twitter pages, she encouraged her supporters to take action with Oceana to "Stop the Drill." She changed her profile photo to a picture of herself holding a sign that read "Stop the Drill" and encouraged her supporters and friends to do the same.