Naja Andersen
Senior Policy Advisor
Oceana Staff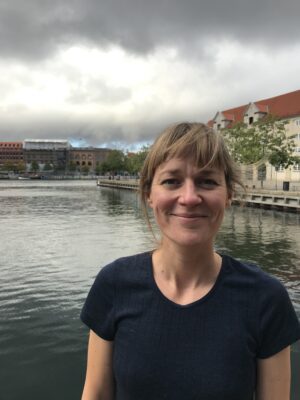 As a Dane, growing up in a country with one of the longest coastlines in Europe and the ocean never being more than a maximum of 50 kilometers away, the sea is like an integrated part of life. Even so, and I am shameful to admit, for a large part of my life, I have taking the ocean for granted. Perhaps, because I can't see with my own two eyes what goes on beneath the surface. I suspect many people feel the same.
Maybe this is why we fail to respect and protect our oceans. Right now, our oceans are suffering from severe threats of overfishing, climate change and pollution, but we need them healthy to sustain life on this planet, and so we need to act.
With a background in political science and almost 10 years working in government administration, I am very happy to now be working with Oceana to push for ambitious policies and legislation to protect our oceans. Working on Oceana's plastic campaign, my focus is to promote policies that limit the extensive flow of single-use plastics that reaches the oceans.