José Herias
Senior Development Manager
Oceana Staff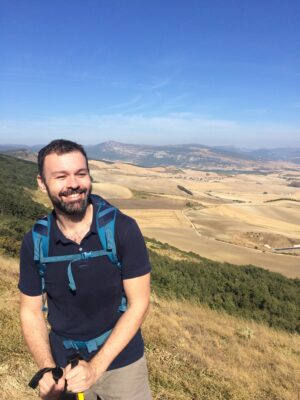 I have always considered civil society movements as one of the major changing tools that can make this world a worthy place to live in. If you don't like it, change it. Since I was a kid, and thanks to my parents' values and education, I got involved in many of social movements at school at during my university days studying politics. Then, over ten years, I dedicated my career to the humanitarian sector in different countries and contexts before joining Oceana in early 2017.
I actually consider myself a "mountain" kind of guy. But luckily, Oceana crossed my path and since then, it has been one of the most challenging experiences in terms of learning about the oceans, following the pace of a vibrant organization and working with an impressive group of committed professionals. Thanks to them I have come to understand the importance of the work we do.
As grants coordinator, my purpose is the transparent and efficient management of the funds we receive from private and public donors. The better we manage the funds, the more projects we can engage in and the more wins we can achieve. You can still be part of the change, even if your daily weapon is an Excel sheet!