Common Fisheries Policy: Overview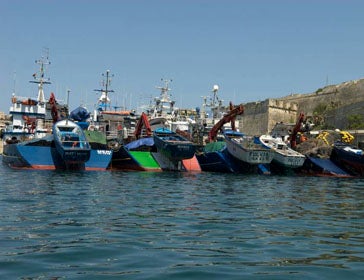 European fisheries are managed through the Common Fisheries Policy (CFP), which is a set of regulations covering all aspects of fisheries management from technical measures to Total Allowable Catches and fishing subsidies. The current CFP was adopted in 2002 but has failed to put a stop to the overexploitation of European fishing grounds. Since 2009, it has been under review.
Between July 2011 and November 2012, the European Commission presented a package of five texts, including two major legislative proposals (the CFP basic regulation and the European Maritime Fisheries Fund (EMFF), which were forwarded to both the European Council and the European Parliament.
The proposal for a renewed CFP basic regulation includes a number of positive elements for sustainable fisheries, such as the objective to rebuild stocks above levels which can produce the Maximum Sustainable Yield and the obligation to land all catches (and a prohibition of discarding).
Since July 2011, the Council of Fisheries Ministers held a number of public debates and concluded the preliminary work by adopting a "general approach" in June 2012, which lays out the general direction takeoff their vision for the reform. The Parliament, which is behind schedule, is still working on the file and is expected to vote in plenary during the first quarter of 2013.