Learn more: More information about driftnets
Drift nets are made of nylon and they have a mesh size between 18 and 24 centimetres (although they can exceed 40 cm in some cases), a height of 35 meters and a length of up to 20 kms (the nets are comprised of panels that are attached to each other to reach the desired length). Because these are illegal nets, though, the dimensions are often modified and adapted to meet the needs of the illegal activities.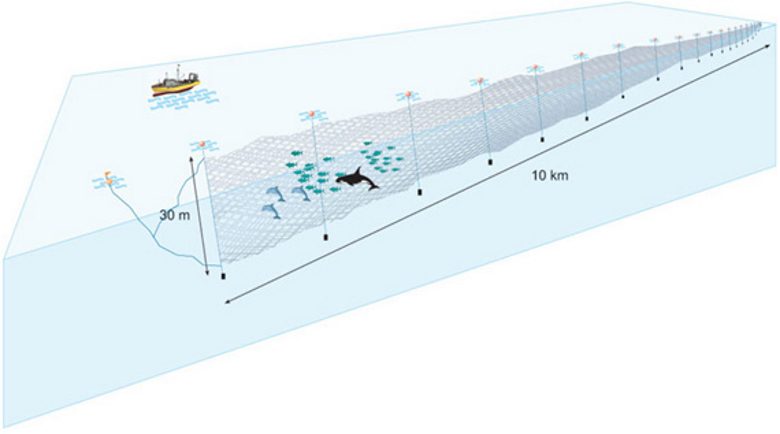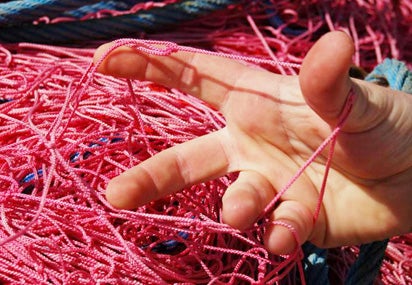 In Italy, there were two types of illegal drift nets: the spadara (with mesh size between 340 and 460 mm, targeting swordfish) and the ferrettara (with mesh size between 80 and 180 mm) targeting bullet tuna and bonito. In France, drift nets were known as thonailles and had a mesh size between 180 and 240 mm, with lengths ranging between 2.5 and 10.5 kms.
Due to their length (up to 20 kms), drift nets are known as "curtains of death" because thousands of marine mammals, turtles and other endangered species die trapped in them.