Bluefin Tuna: What Oceana Does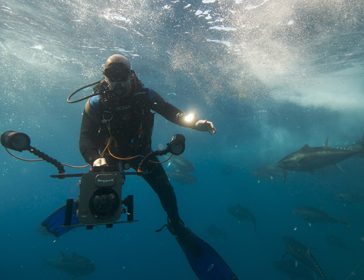 Oceana carried out expeditions on land and on board the Oceana Ranger catamaran and the Marviva Med in the Mediterranean, as well as fishing surveillance activities in countries like Italy, France, Spain, Croatia, Greece, Turkey, Tunisia and Morocco.
Oceana develops its campaign primarily in May and June, the months when the tuna fleet is most active, because illegal landings and activities in fattening farms require strict control measures.
Field work is complemented by presence at meetings of the regional fishing organisation (ICCAT), scientific meetings concerning the species and interventions concerning political decisions. Oceana compiles reports and scientific studies in order to call attention to the risks suffered by this species and to change current national and European policies that are clearly ineffective at managing this species.