Patagonia: Overview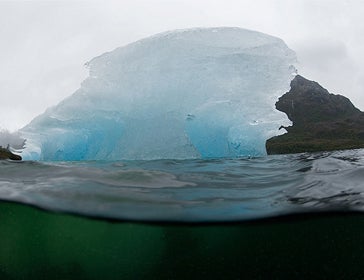 The Chilean coast stretches over 4,000 kilometers along the Pacific Ocean with extreme climates at either end. In the north is the Atacama Desert, one of the driest places on earth, and to the south are the fjords of Patagonia.
Beyond the breathtaking scenery reflected in the placid surface of a Chilean fjord lives a diverse marine community. Invertebrates of commercial and scientific interest carpet the seafloor throughout the region. Among corals and their relatives are species found only in Chile and others that are only rarely seen elsewhere.
The tranquility and protection of the inner seas provide ideal habitat for reproduction of fish and small crustaceans. Krill and other small prey thrive in these tranquil inner seas to create important breeding and nursery grounds for blue whales, dolphins, seals, otters and other predators.