Learn more: Archipelago of Columbretes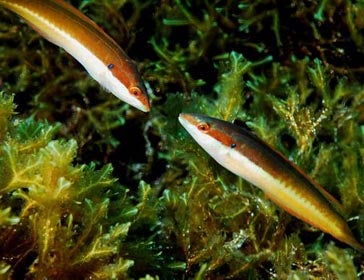 Located just over 50 kilometers off the coast of Castellón, the Columbretes archipelago is truly a special place. Designated as one of the first Spanish marine protected areas in 1991, the Columbretes archipelago contains 4,400 hectares of protected marine habitat.
On land, the Columbretes serve as an important colony site for Audouin's gulls shag, Cory's shearwater, yellow-legged gulls, storm petrel, Eleonora's falcon and peregrine falcons.
The Columbretes also serve as an important site for migratory birds including: common chiffchaff, the spotted flycatcher, European serin, blue-headed wagtail, Sardinian and Subalpine warblers, thrush, whimbrel, marsh harrier and osprey. As a result of its significance to migratory and threatened bird species, the archipelago has been declared a special protection zone for birds.
In the water, the seabeds and depths are characterized by outstanding beauty and high species diversity. The waters off the Columbretes are home to a diverse fish community, including groupers, meager, bottlenose dolphins , barracuda, ocean sunfish and fin whales. As a result of its volcanic origins, relatively small size and harsh environment, the islands represent a unique and particularly weak ecosystem.