Learn more: Cocos Island (Costa Rica)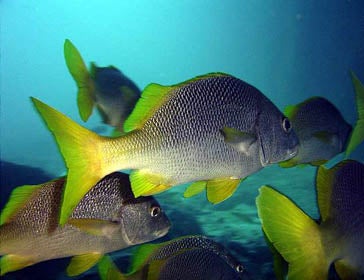 Lying 300 nautical miles to the south-west of Golfo Dulce, this constitutes the largest marine environmental treasure of the people of Costa Rica. It is a spot that gives rise to considerable controversy amongst fishermen and environmentalists. The fishermen (longliners, trawlers, seiners) fish illegally in the protected waters, mainly seeking out tuna and shark fins (an illegal activity in Costa Rica) with the added impact of causing dolphin deaths.
The presence of domesticated wild pigs and deer (both species introduced by the crews of vessels which stopped occasionally to re-provision at the island) is also damaging the coralliferous wealth of the bays. When their excrement is swept down to the sea by the rains and reaches the coral, it kills it. Hammerhead sharks, reef sharks, dolphins and other marine fauna are all very common around Cocos Island.