Baltic Expedition 2011: Overview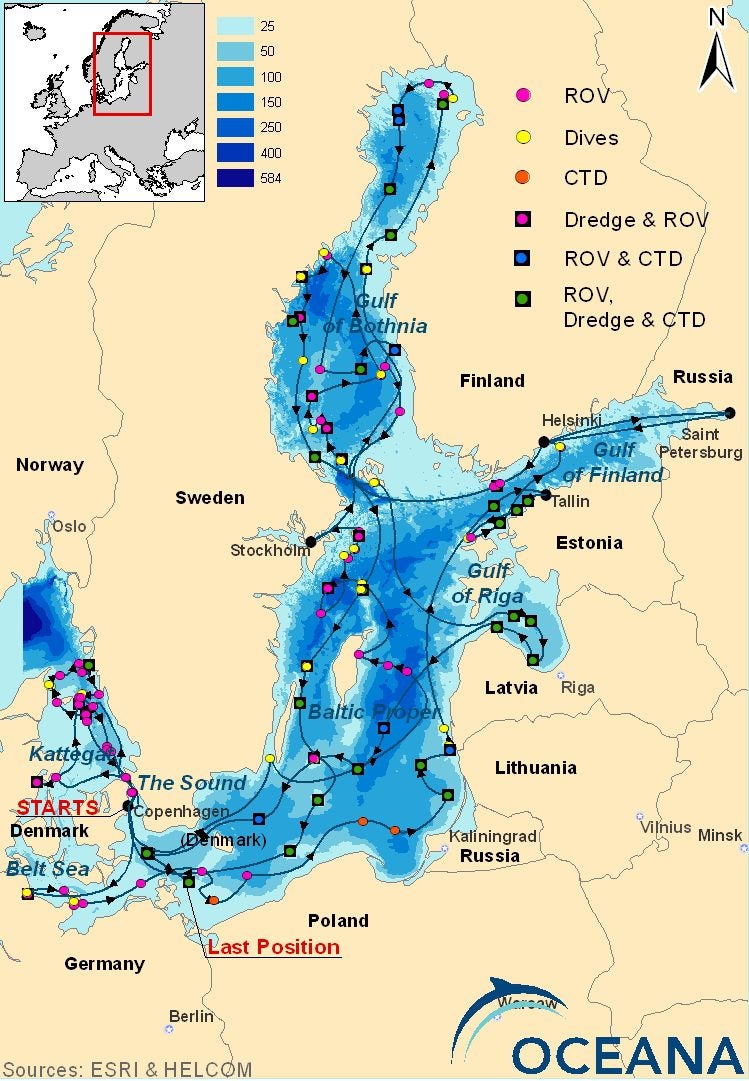 OCEANA is launching a two-month research expedition in the Baltic Sea. This is Oceana's first expedition in the Baltic, it started from Amaliehaven, close to the new Oceana office in Copenhagen. The objective of the expedition is to analyze the state of areas of special ecological importance in the region to propose the establishment of new Marine Protected Areas and a more strict management of those already declared. To that effect Oceana will cooperate with the governments and other institutions of the region. We will use remotely operated vehicles (ROVs), underwater photographers and video to document marine biodiversity and the impacts of human activities on sensitive Baltic habitats. Oceana will also be documenting the fisheries activity in the Baltic Sea.
Oceana's 2011 Baltic Expedition, led by oceanographer Xavier Pastor, executive director of Oceana Europe, is taking place aboard the Hanse Explorer, a 48-metre certified ice class expedition vessel build for long exploration voyages and diving operations, which has also been adapted to serve as a platform the ROV.
During the expedition, Oceana scientists from countries around the Baltic Sea are working together with other experienced international crew from Oceana. The crew includes specialized divers, some of the world's best underwater photographers and videographers as well as scientists managing the ROV. CTD and more equipment allows also for analysis of oxygen, temperature and other oceanographic parameters levels.