Climate Change: What Oceana Does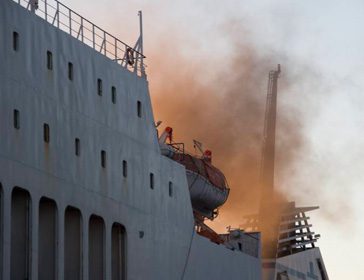 Oceana campaigns to stop climate change in the following ways:
Source Control
Oceana is working to prevent a virtually unregulated major source of greenhouse gasses that contribute to climate change — climate pollution from the shipping industry. Oceana is identifying solutions that can reduce emissions of pollutants like carbon dioxide, black carbon and others from the global shipping fleet. This will help stem the release of greenhouse gas emissions and turn the tide on climate change.
Ecosystem Protection
Oceana apoya e impulsa el desarrollo tanto de la eólica marina como del resto de fuentes energía de origen marino, siempre y cuando cumplan con todos los requisitos sobre impacto medioambiental.