Impacts of Bottom Trawling
Bottom trawling is a highly unselective and destructive fishing gear widely used in Europe. According to the European Environment Agency, it is the #1 source of seabed disturbance in coastal areas, which are the most productive and sensitive parts of our ocean.
1/6: THE 7 SINS OF BOTTOM TRAWLING ON EUROPEAN COASTS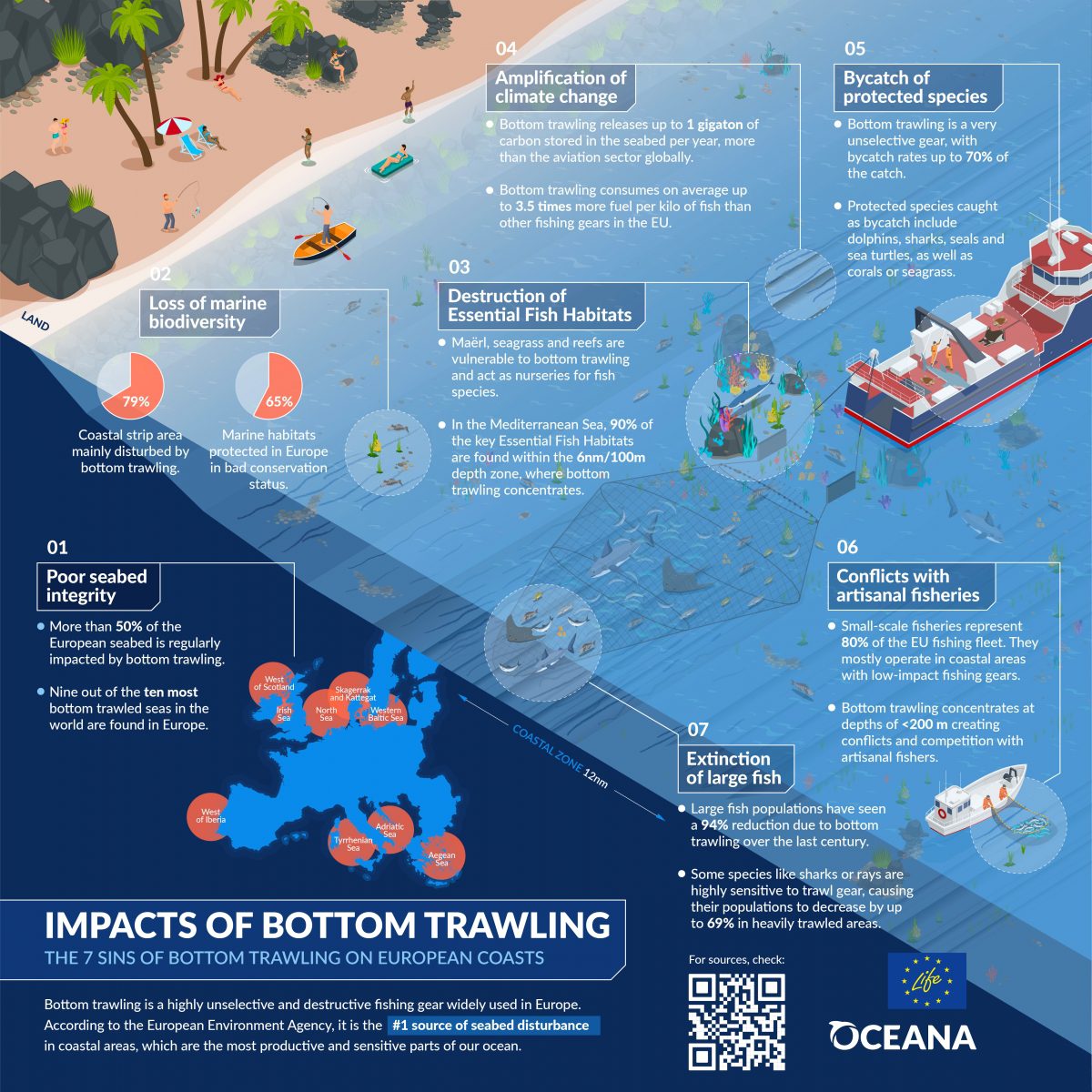 2/6: NORTH SEA AND BALTIC COASTS
Coastal habitats mitigate the effects of climate change by storing carbon. Bottom trawling is one of the main pressures leading to coastal habitat decline and exacerbating climate change by destroying their capacity to act as carbon sinks.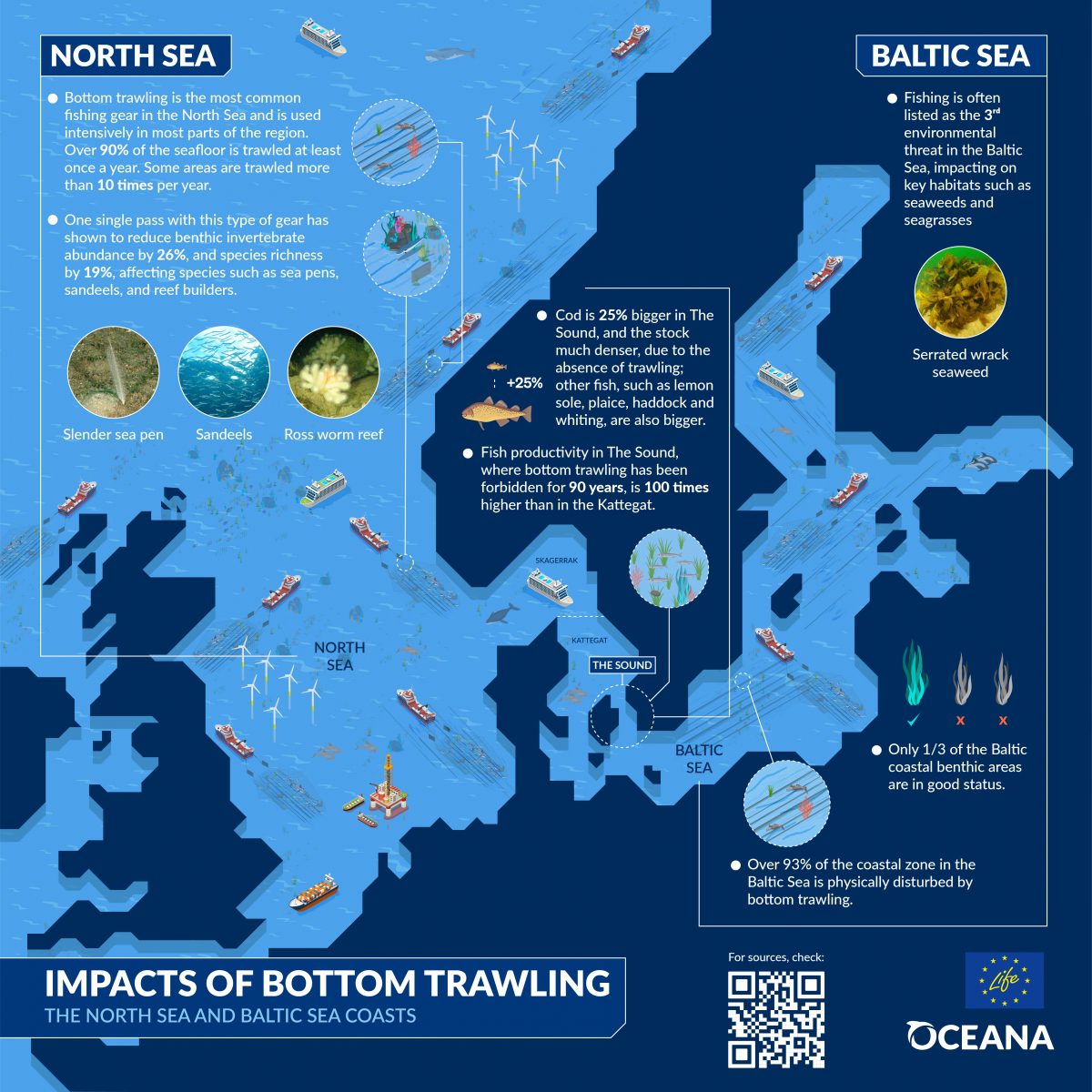 3/6: MEDITERRANEAN SEA COASTS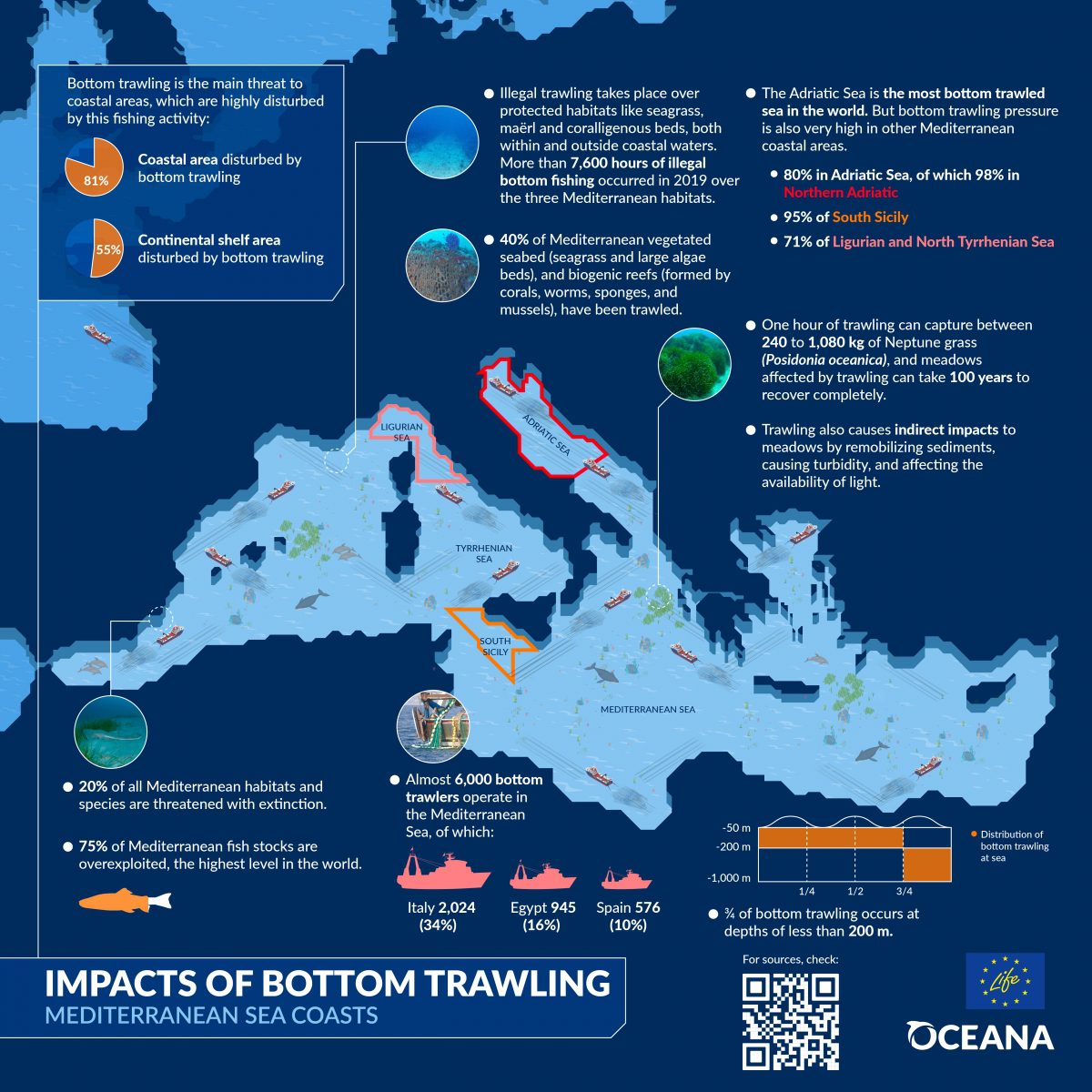 4/6: THE UNITED KINGDOM COASTS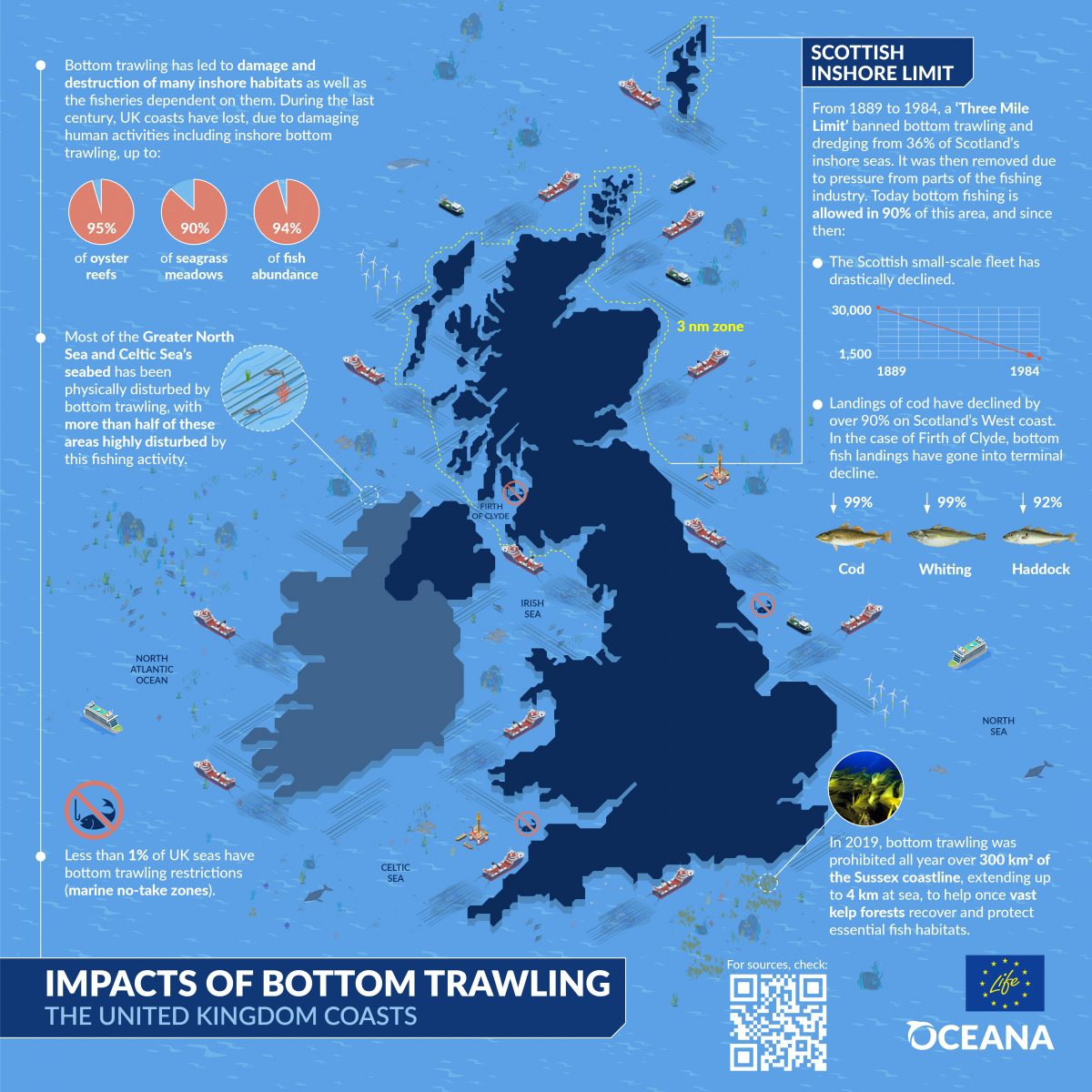 5/6: AMPLIFICATION OF CLIMATE CHANGE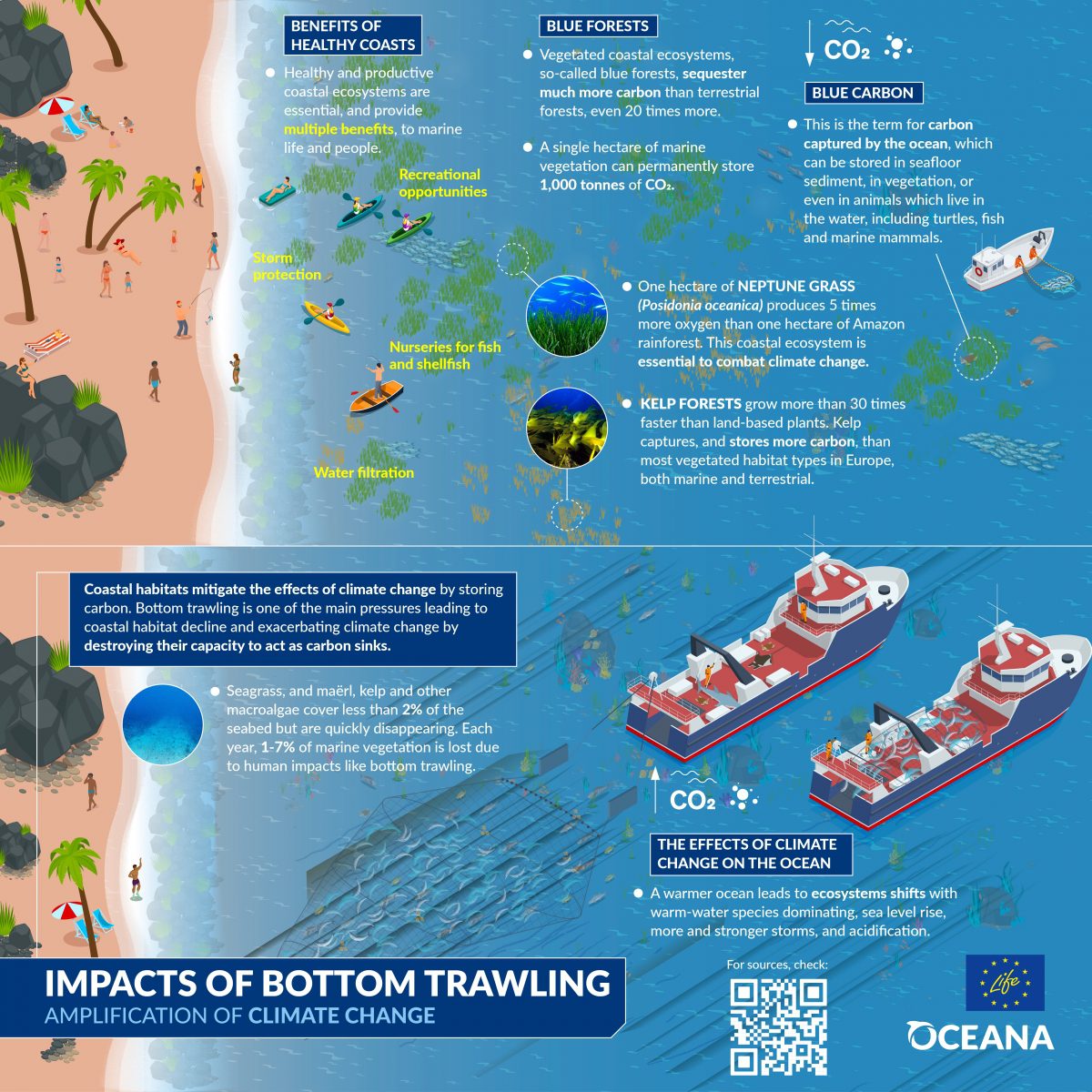 6/6: CLOSING VAST AREAS TO TRAWLING: MINIMAL COSTS, MAXIMUM BENEFITS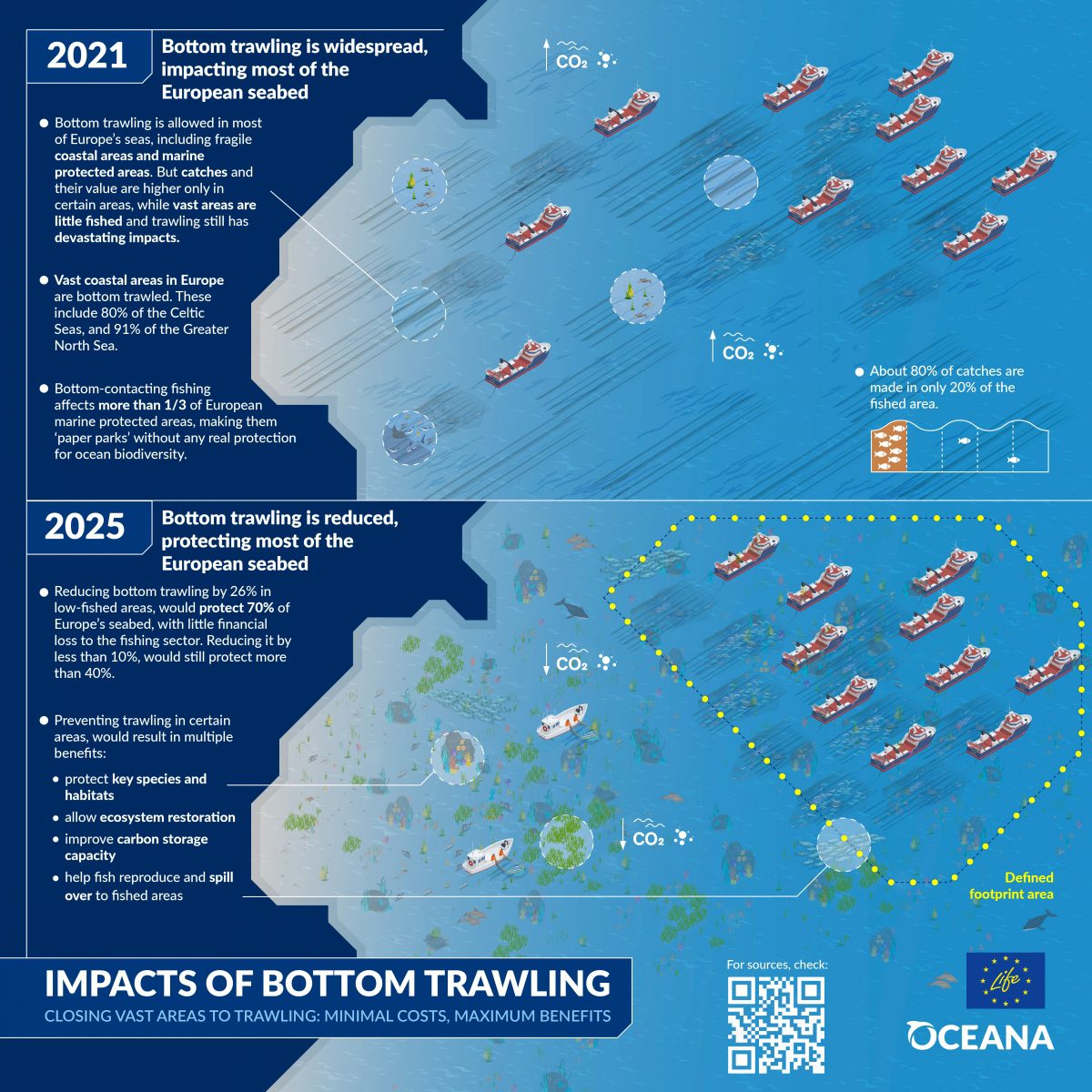 Click
here
to view the inforgraphic's sources of information.