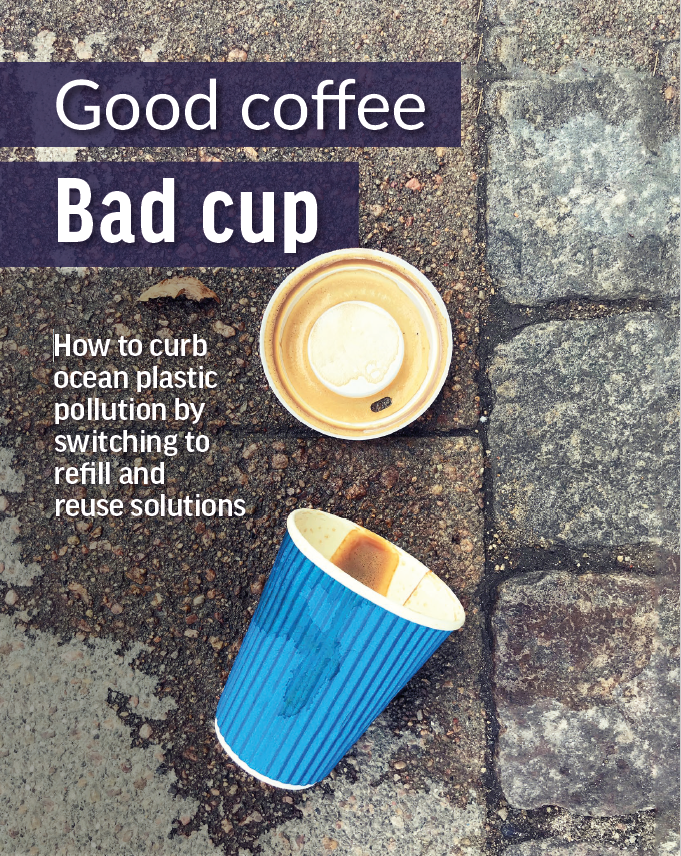 Executive Summary
Danes use large quantities of single-use packaging for takeaway food and beverages. One of the most striking examples concerns single-use coffee cups. A survey carried out for Oceana by KantarGallup estimates that Danes use around 130 million singleuse cups each year for coffee alone.
Single-use cups are one of the top ten items found littered in the Danish environment. They are typically made from plastic or plastic-lined cardboard and on average are used for around 15 minutes, after which they are discarded. Some of them end up polluting the environment, including the ocean. Oceana estimates that around 390,000 single-use coffee cups discarded in Denmark end up directly in the sea. Plastic pollution is a global challenge that affects the health and resilience of our ocean and has wide-ranging consequences for marine ecosystems and the species that live in them. Plastic can last hundreds of years in the marine environment and never fully disappears. Download the report to read more...
This report is also available in Danish.
Download the Report