ROV BAJO EL AGUA JUNTO A CASCO DEL RANGER
Is it a turtle? Nope. A turtle in trouble! The ROV found a turtle at a depth of 8 meters with a sack caught on its fin. Somebody help! Poor little thing! An environmental expedition encounters a turtle that gives the impression of being ready for a sack race.
Jesús—in charge of logistics, captain and handyman—jumps off the boat only equipped with some scissors (and his clothes of course) and frees the turtle! He smiles back at us while posing in every imaginable way to all the cameras flashing at him. The turtle is safe and sound.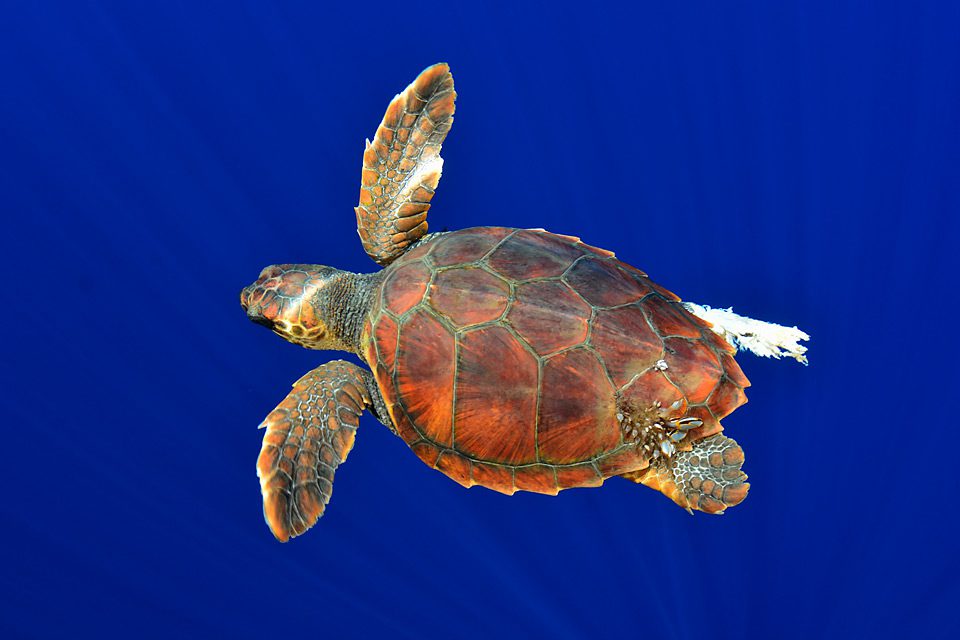 © OCEANA/ Carlos Minguell