November 5, 2010
Tun'Up for Tuna: Put YOUR face on the fight for bluefin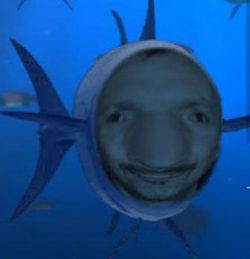 The countdown to ICCAT is coming up – for those of you who don't know much about it, keep an eye on our blog this month, we'll be sharing tidbits about the conference, the important issues at stake and the fate of some of our favorite marine animals: the bluefin tuna, the swordfish and the shark!
Bluefin is the critical issue at hand – if we don't drastically reduce the amount of bluefin we take from the ocean, we'll be kissing this majestic creature goodbye. We need your help – to spread the word.
Here's how you can help:
1) Check out our newly launched website here: www.stoptunablues.org
2) Tuna-fy yourself by adding your face to the fight. Admit it! You've always wanted to see what you'd look like if you were a tuna fish.
3) Spread the word to your via email, facebook and/or twitter!
From November 17-27th, the International Commission for the Conservation of Atlantic Tunas (ICCAT) will meet in Paris. ICCAT is an international body responsible for the conservation and management of bluefin, swordfish and sharks, and Oceana will be in Paris to pressure the Commission to do more to protect these incredible species.
Thanks for your support – our promise to you is we'll keep fighting!