© OCEANA / Thierry Lannoy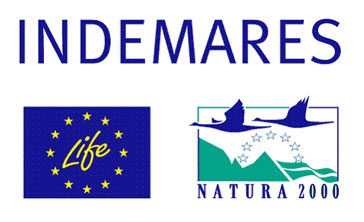 Although the east wind has picked up, today we've done two dives with the ROV, almost three hours each, and we observed many fish species.
We tried the area east of Seco de los Olivos this morning, where the trawling marks are abundant atop a detritic seabed. We identify small solitary corals, crustaceans, cuttlefish, hake, small spotted catsharks and seabream.
But the current changes constantly and we can't stay here, so we move to an area west of the seamount where we hope to find calmer waters.
We have lunch and reach our destination. The waters are indeed calmer and we dive with the ROV for three hours, identifying very interesting seabeds at 400-450m depth. We find rocky elevations of volcanic origin and muddy areas with an abundance of life. But we also observe extensive areas of dead corals, presumably Dendrophyllia cornigera or yellow branching coral, although we don't know what caused their death. We also identify large banks of Hoplostethus mediterraneus or orange roughy or deep sea perch, a fish with a very long life span, forming large banks in this area.
The discovery of bamboo gorgonians or Isidella elongata, is especially important; these are deep sea gorgonians classified as essential habitats, in other words, important for marine biodiversity. Sadly though, they are terrible condition, at least the ones we've been able to find. Maybe tomorrow we'll have better luck and we'll find more of these beautiful bamboo gorgonians in better condition.