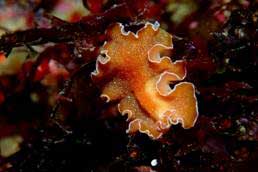 For years we've been fighting to protect a large marine area in the Basque region called Jaizkibel – our objective is to create a marine ecological corridor between San Sebastian and Biarritz for inclusion in the Natura 2000 network.
It's been a long struggle, especially because there are plans to build a port in the area – a move that would endanger thousands of marine communities, species and habitats.
But we've just received a bit of good news – The Basque parliament has approved a motion calling on the government of the autonomous region to take a year to study the proposal that we submitted in partnership with COBE, and assess the possibility of creating the marine protected area.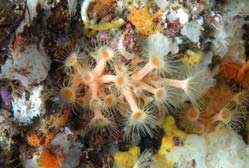 Our proposed ecological corridor would occupy roughly 27,000 marine hectares over a length of 35 kilometres. If the 13,000 hectares off the cliffs of Jaizkibel and Ulía were added to the areas already proposed by the French government for inclusion in the Natura 2000 network, between Hendaia and Biarritz, this corridor would become emblematic of cross-border conservation. The corridor would be essential for the protection of more than 100 marine communities, as well as close to 1,000 different marine species, including some protected species, such as porpoises, bottlenose dolphins, sea lampreys, groupers, common sponges, European lobsters, etc
Currently, less than 1% of the marine area in the Bay of Biscay is protected, a figure that is far from the 10% established by the Convention on Biological Diversity. There is no more time to waste – Spain and other EU Member States must move faster to protect marine biodiversity.