© OCEANA / Carlos Minguell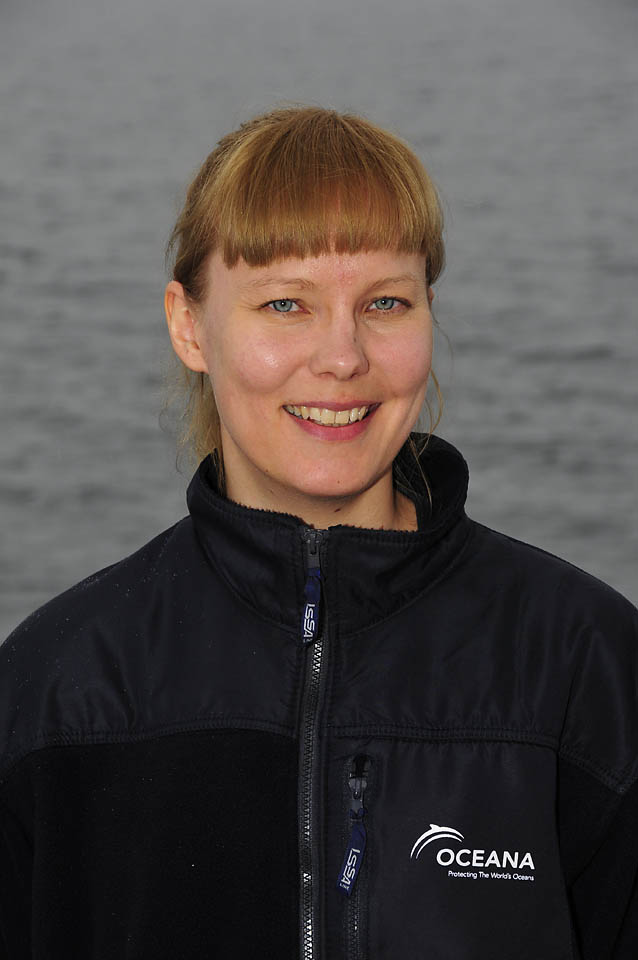 I'm happy to be back on the Hanse Explorer and ready to head to the Baltic Proper and northern parts of the Baltic Sea. Our first stop on the way north was Kriegers flak, an offshore bank that is shared between Denmark, Sweden and Germany. This is an area of interest for offshore wind farm. We made three ROV submersions at different pots along the bank: one in the shallower part at about 20 meters depth and two at about 30 meters. We also took a sample with a dredge and conducted one scuba dive. The shallower part of the bank is characterized by mussel beds, sandy bottoms as well as kelp and red algae growing here and there, while the deeper areas are made up of soft sediments with a number of polychaeta Arenicola marina and Macoma communities. We also spotted some cod also enjoying the shelter and other resources provided by the rocks, which were covered with blue mussels.
Today we were accompanied by two Danish journalists, Bent and Kim from Chilbal Film. Chilbal Film was filming material for a documentary they are producing a on the state of the Baltic Sea.