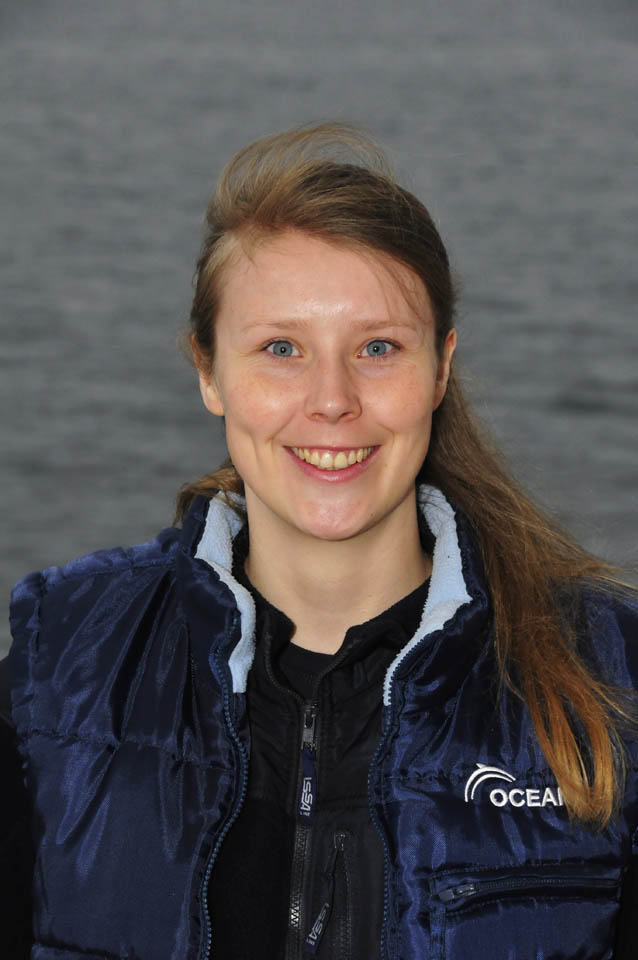 We arrived in the harbour of Mariehamn in the morning, after having passed tens of smaller islands. Mariehamn is the capital of Åland Islands, which is an autonomous Swedish-speaking territory under Finland. Åland Islands consists of thousands of islands, situated at the entrance to the Gulf of Bothnia.
Last year we also lay at anchor in Mariehamn, where the divers recorded many freshwater species in the spots near Mariehamn, which were protected from the open sea by numerous skerries and islands. This year the divers did a scuba dive close to the open water. Fewer freshwater species appear here as the salinity is slightly higher, which also was shown in our findings. We had a good diving trip, as the sea was calm and the sun was shining. Fourhorn sculpin, flatfish, and lagoon cockle were among the organisms the divers recorded.
I had also the opportunity to have a look underwater from the zodiac, by using a special underwater camera. This underwater camera aims only to give a direct visual look at the seabed, so no recording is made. The camera is lowered into the water, and when the bottom is near, a couple of specially designed glasses where the images are shown directly, are used. I could see rocks with mussels and algae, but no movable animals. However, it was fun, to have a real time look at the underwater world.