© OCEANA / Enrique Talledo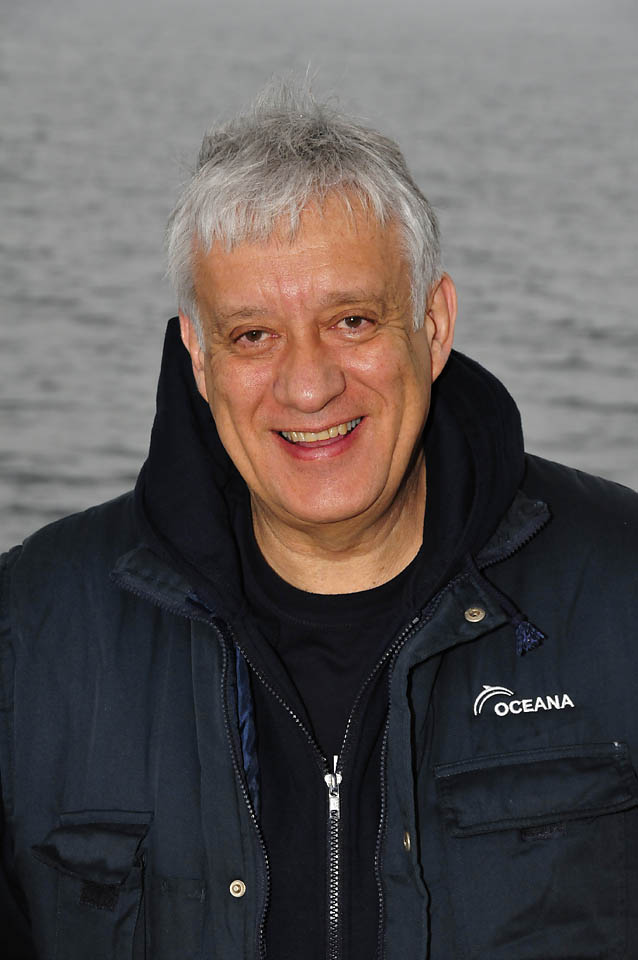 The days go by with our expedition activities. Scuba diving on waters shallower than 20 meters, ROV operations with the "Hanse Explorer" on anchor up to 50 m, and drifting with the ROV when in deeper waters down to the bottom this northern part of the Bothnian Sea. 160 meters are the largest deeps in this area. Every now and then we launch our CTD to take measurements of temperature, salinity and chlorophyll in the water column. Those data are specially interesting as they are changing radically as we sailed North, and now South, in the Bothnian Sea. We take as well samples of the sediment of the bottom with Van Veen grabs, to determine its composition and identify the small organisms living in it.
The surface of the Bothnian Sea inspires peace these days. The ice that covers it several months a year is just gone. The waters have been generally calm, sometimes absolutely flat, looking much more like a sea of mercury instead of water. When we approach the coast, small beautifully wild islands covered with trees surround us, while we venture inside the narrow straits between them.
During days and days we don't see any other ship. No ferries, no cargo ships, certainly no fishing boats. It seems as if all that sea was reserved for the crew onboard the Oceana ship. For those of us used to travel on the busy South European Seas, the view of a desert of water around us is a beautiful sight of the low humanization of that area of the World. And, for those of us who appreciate loneliness and silence, looking at the Bothnian Sea all around us from the deck of the "Hanse Explorer" is a relaxing experience.
If the governments of Sweden and Finland put some extra efforts to reduce the level of discharges of fertilizers to the waters to the rivers discharging in that Sea; if though controls are put to unsustainable coastal fisheries of salmon and seatrout; if trawling of herring for farmed animals food is phased out, then the Bothnian Sea will be in the way of recovering its quality as an ecosystem. It will then parallel is beauty as an scenary.