MARINERA PREPARANDO APAREJOS PARA IZAR EL ROV
This is the 2nd day of our overnight research expedition. My watch starts early with the alarm going off at 02:00. A quick cup of joe (coffee) and away we go. Thomas had the watch before mine so he fills me in on his findings of the big fishing trawler two miles off our port bow, which quickly became our starboard bow, as we drift and slip and slide in the silence of the night.
The two-hour watch passes quickly as my eyes are wide open and the salty cinema plays out in real time. The hull creaking and a slight slap of the halyards on the mast are the only sounds in the thick and dewy air.
04:20 Ramone is next to watch and the nothingness turns into morning as the first sun rays pop up during his watch. A quick breakfast at 07:00 and off to our first way point 3 miles away. The day begins with the first drop of the ROV at 08:00 to a depth of 800 meters below the surface. The work day is long but the team is solid and time passes quickly as there is always another chore to ensure the safe return of the ROV to the vessel.
After the second drop of the ROV at 16:00 the shout from Pisha to raise the ROV is music to our ears as we secure all the equipment and head back to port. It took us four hours and dodging a fishing boat or two until we made it back to Mgarr harbor.
The wind howls at 25 knots but Jesus was able to back her in. Ricky came on deck into the cockpit to shake hands and thank the crew for a job well done. Tied up, electric and water hooked up, it´s time to celebrate with a drink at the local Pub.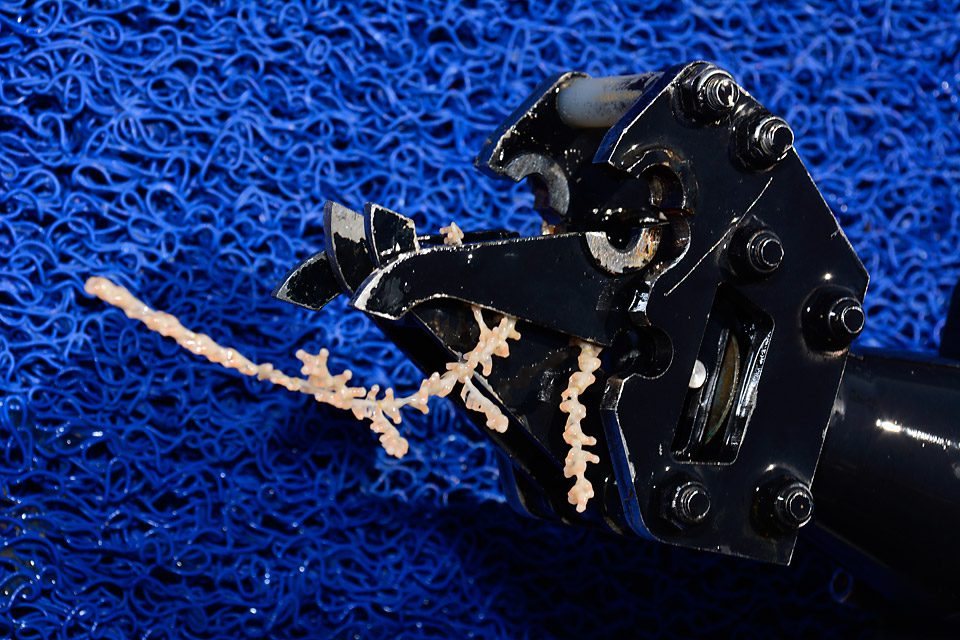 © OCEANA/ Carlos Minguell